Vendor Spotlight: Alicia's Infinity

It's Monday again… but at least it's only a 4 day week AND we have a great Vendor Spotlight to brighten up your day as well!
Alicia's Infinity does Illustration, Design, Wedding Paper Goods & One-of-a-kind Jewellery
Read our interview with Alicia below to find out more about what she will be bringing to The Vintage Marketplace!
What is the story behind the name of your business?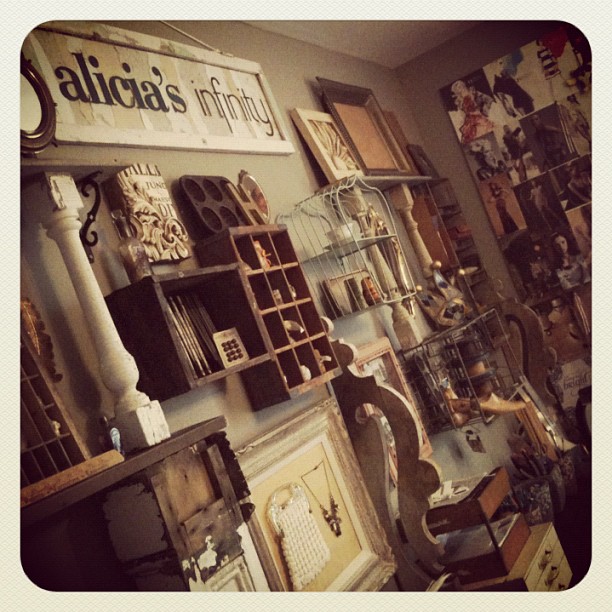 Alicia's Infinity represents all of my creative endeavours!  I am trained as an illustrator, but have been a crafter and artist since I was a little girl.  I knew my business would never just consist of one product, so the "Infinity" part of it says just that!  I currently am an Illustrator, Artist, Graphic Designer, Jewellery & Wedding Paper Goods designer, but who knows what tomorrow will bring 😉
If you could tell the world one thing about your business, what would it be?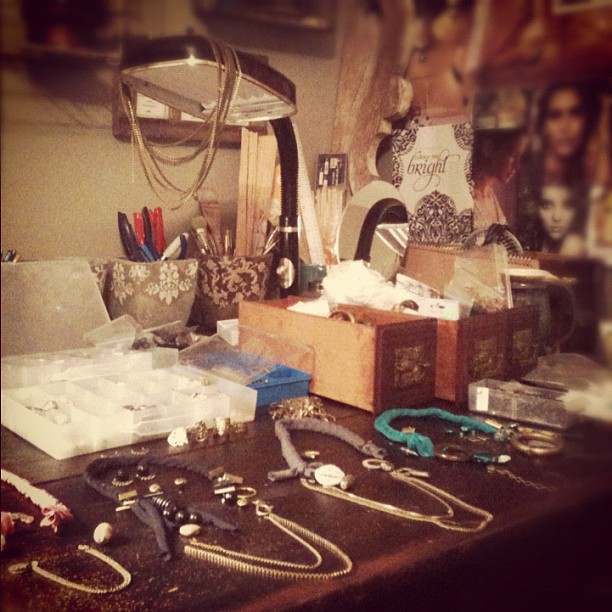 I truly create everything I make with love, and I believe that shows in the final products.
What three words would you use to describe your business?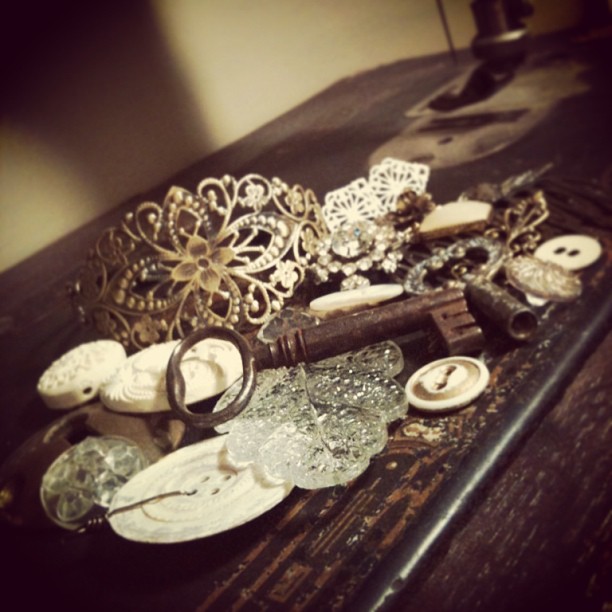 Stylish, handmade & unique.
What three words would you use to describe yourself?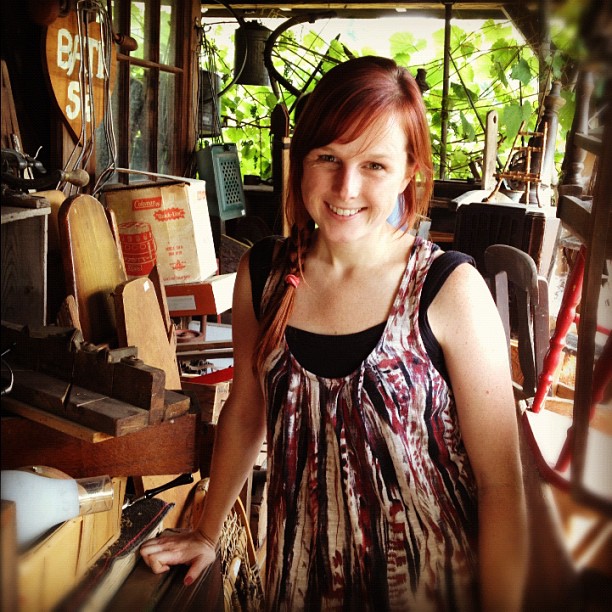 Creative, diligent & happy 🙂
What did you do before running your present business?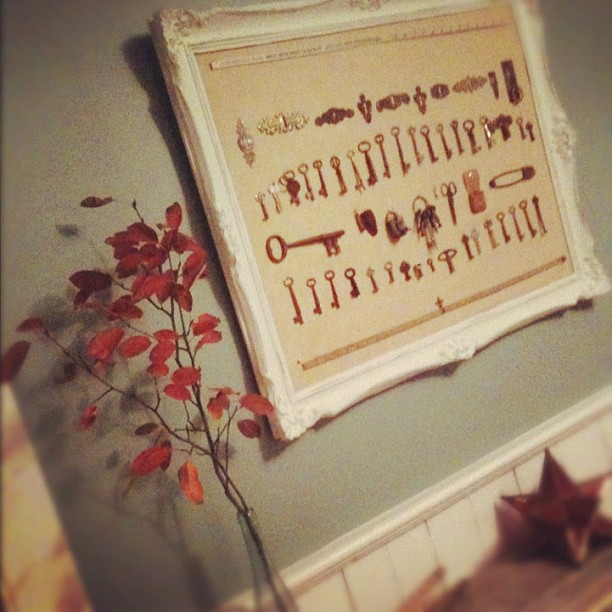 Before running my business I attended School for Illustration (Sheridan Institute of Art & Design).  I have never had a 'real' job… but I did do some background acting work to help with the income part of working!
What was the turning point that made you decide to turn your passion into your career?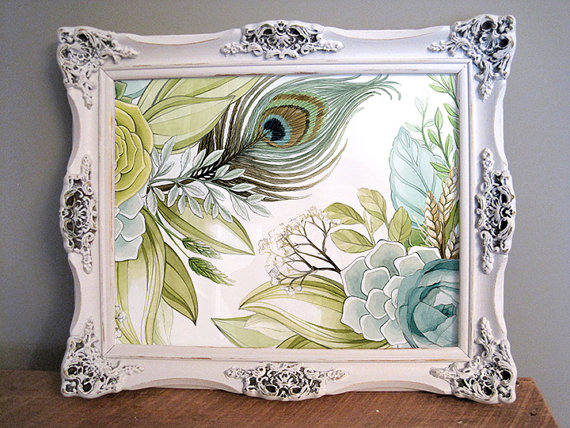 To be honest, I never had a turning point.  I always knew that I would be an artist of some kind, and there aren't too many full time artist careers out there, so it was natural to start up my own at the end of school!
What advice would you give to someone trying to make that same transition?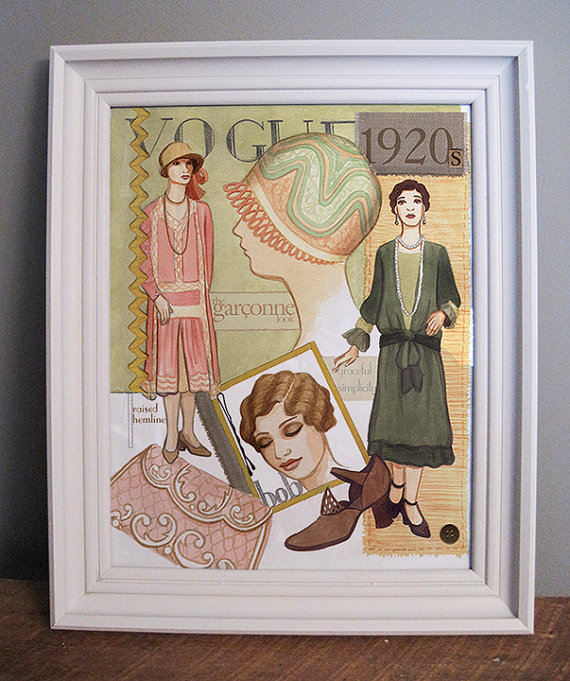 You really have to LOVE what you do, as working for yourself is usually much more work than a full time job.  It's more difficult to "leave work at work" when it's all riding on you!  But you get to decide exactly what you do and when you do it!  I wouldn't have it any other way.
What is your favourite piece in your inventory right now?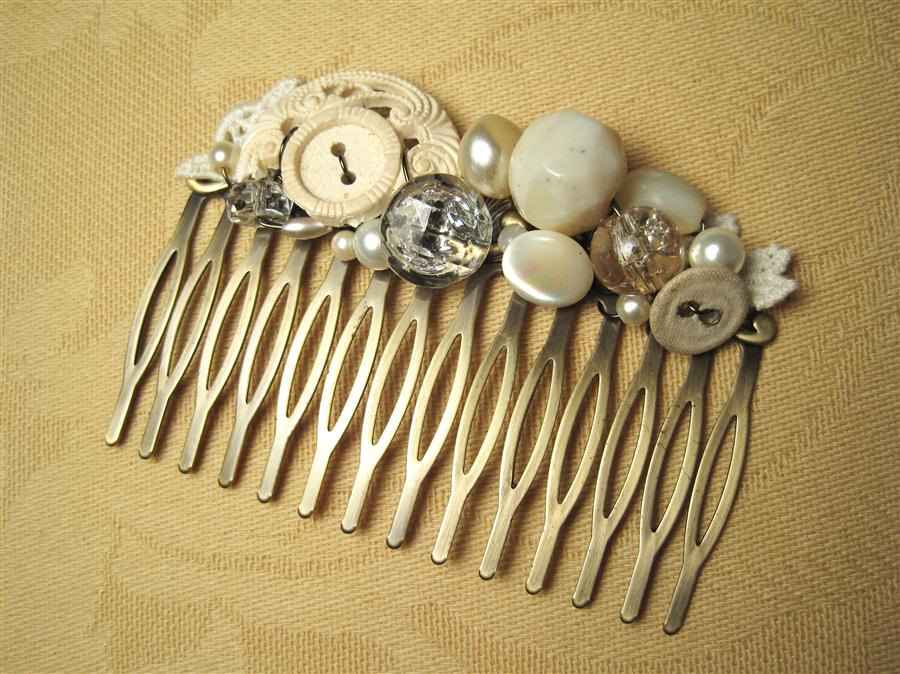 My favourite piece in inventory right now is probably my Calista Hair Comb – it's made up of beautiful vintage finds and reminds me of a scrapbook or collage!  I collect all kinds of little antique and new treasures, so it's really a joy to put them all together and create something new and beautiful.  I love to give something that was discarded new life, and embrace the fact that it IS old and has history, which is what gives it an allure…and that incredible patina!
What drew you to vintage?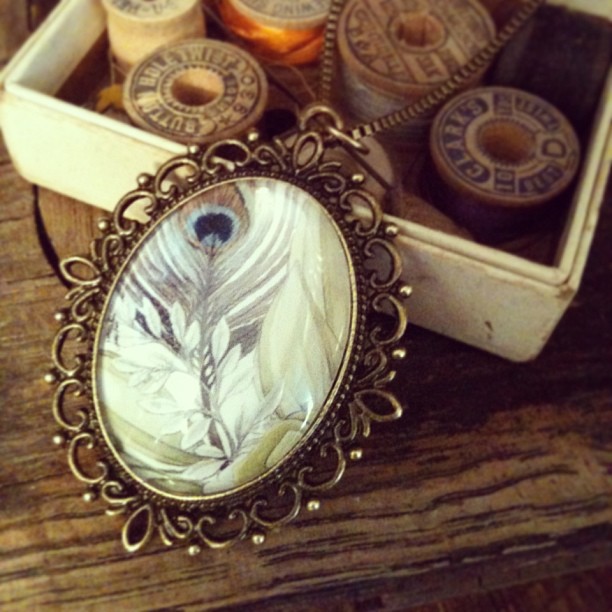 Growing up I was surrounded by antique and vintage goodness from both my parents and my  grandma, so it was inevitable!  I've always loved the character that vintage pieces have – the stories they hold that may never be told…
If you could live in any decade, which would it be and why?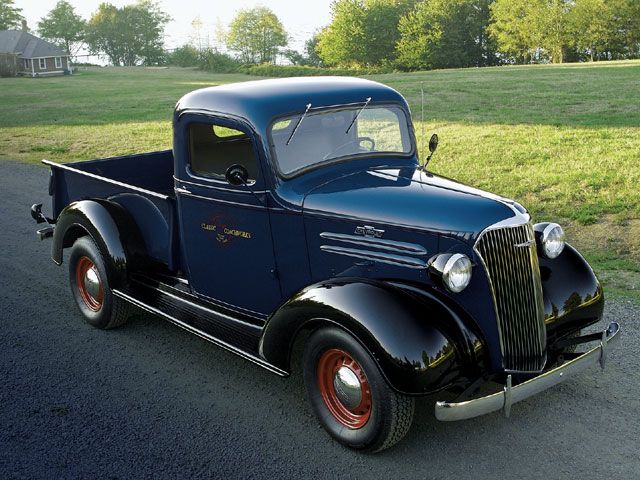 Oh, wow, that's a tough one… maybe I'd like to be a teen in the 20s  so I could wear the cute cloche hats and drop-waist dresses, in the 30s I'd buy myself a Chevy Pickup (my dream!), in the 40s I'd be able to see Ella & Louis live, and I could dance on American Bandstand in the 50s!
Who is your vintage style icon?
Another impossible question!  I take inspiration from everywhere, so it's hard to choose one.  Vintage Dior is just so gorgeous, I think I'll have to go with that!
If you could go on a date with any celebrity from the past, who would it be and why?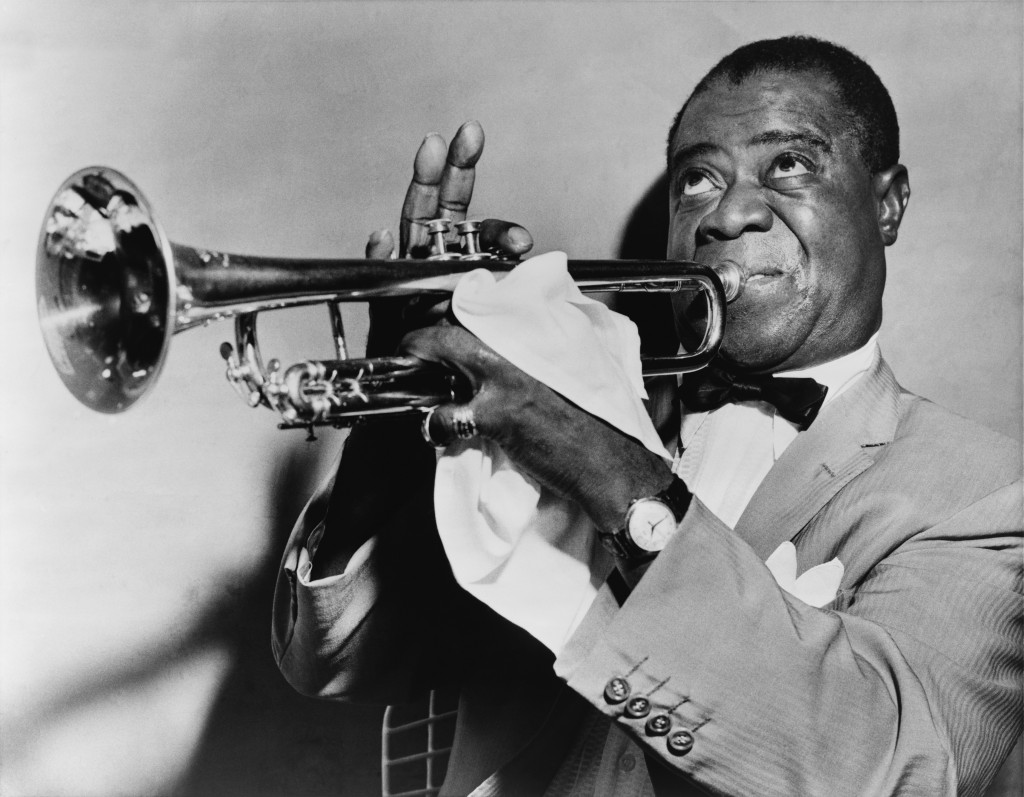 It may not be a "date" per say, but I'd go to a jazz club with Louis Armstrong so he could sing for me!
If you could give us one piece of  creative advice, what would it be?
Be yourself in whatever you do.  I know that's about as general as I could be, but it really applies to most aspects of life.  Things turn out better when you're genuine, so try your best to love what you're doing, making, wearing, seeing, etc.
Anything special happening in your business right now?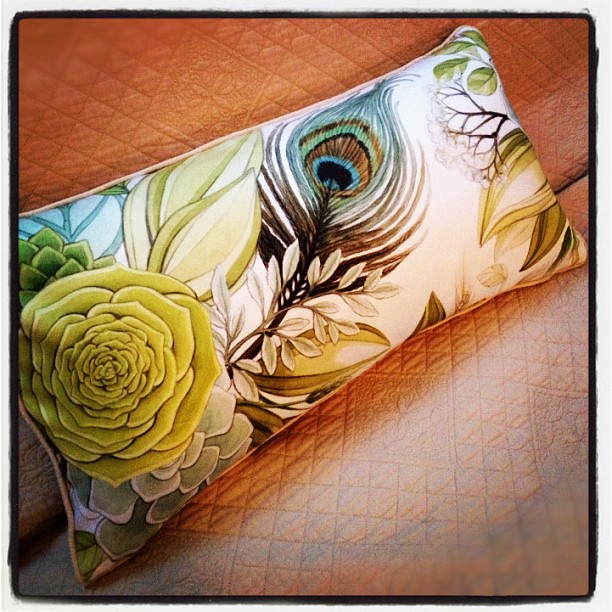 I actually am in the process of adding decorative pillows with my artwork on them to my shop!  I made one for myself and my Mom and they turned out really well, so I think it's time to share 😉
What can we look forward to seeing from you at The Vintage Marketplace?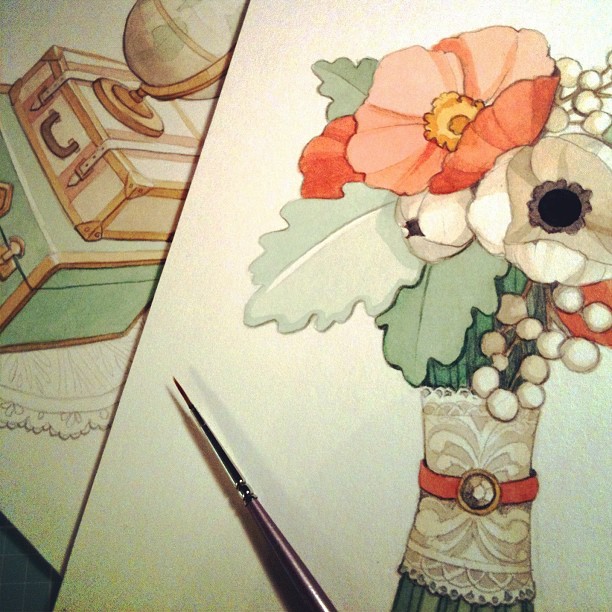 Fresh and stylish watercolour illustrations in vintage frames and on Wedding Invitations/Paper Goods, one-of-a-kind fashion and wedding jewellery with some vintage elements, and a sprinkling of vintage pieces from mine and my husband's treasure hunting adventures!
A final message to customers:
Surround yourself with beautiful treasures and lovely people 🙂 That's what I'm hoping to find The Vintage Marketplace!!!  If you'd like a sneak peek of my work, visit me here:
Website: http://www.aliciasinfinity.com
Facebook: https://www.facebook.com/pages/Alicias-Infinity/221868971195882
Pinterest: http://pinterest.com/aliciasinfinity/
Instagram: http://instagram.com/aliciasinfinity
Thanks so much!
~ Alicia Bint