Vendor Spotlight: La Primavera Farms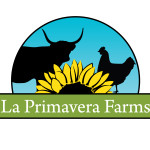 Can you provide a description of your business?
La Primavera lovingly grows local, seasonal, cut flowers and greenery for farmer markets, events, weddings, parties, florists, and wholesalers.  We have a rustic chic style that we have expanded on in the past 10 years.  We also raise Highland cattle, layer hens, field crops and manage a beautiful piece of Carolinian forest.
What led you to open your business?
We have always loved flowers, and when traveling I am always drawn to the farmers' markets.  When Dundas hinted at restarting its market, we were immediately on board, and have never looked back.  The markets sparked our interest in hand-tied bouquets, mini vases, and specialty cut flowers and so we began our wedding and event side of the business.
What do you love most about being an entrepreneur?
You are always allowed to make mistakes, learn from them, possibly make a few good decisions that spiral into success stories.  There is always a percent of the business that is about "Let's try this and see what happens."
What do customers tend to love most about your collection?
The lush and long lasting freshness of local blooms, the variety we offer, and the uniqueness of the bouquets.
What items tend to be your best sellers?
Peonies.  White dahlias.  Did I mention peonies?  Ha!  People are madly in love with those fragrant spring blooms, as are we.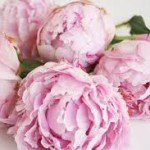 What do you love most about vintage shopping?
I love finding the perfect vessel for a unique flower.
If you could transport yourself into any era for one day, which era would it be? How would you spend the day?
I'd love to be walking around during the early 60s, a Breakfast at Tiffany's sort of an idea.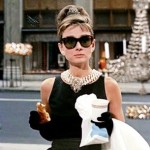 What sets your business apart from other vintage retailers?
We grow new and old varieties of flowers and utilize vases and vessels from any time period.  Our open-mindedness to all the options out there gives our customers the freedom to choose a mix of flowers and ideas.
Do you have any exciting plans for the future of your business?
We are hoping to start having classes for DIY brides, and also events that allow people to see what we grow and make their own bouquets, perhaps for Mother's Day or Thanksgiving.
What do you draw inspiration from?
We are inspired by seed catalogues, Instagram, and other florists from around the world.
What are you most excited to show at The Vintage Marketplace in 2016?
We are excited to showcase wearable flowers, and some amazing vintage pots with Mad Men types of plants.  We will also have a set of mini mason jar type bouquets for sale.  Mother-in-law's tongue, spider plant, African violets, hellebores and succulents are a few of the plants we will have displayed with us….and a few fresh bridal bouquets, of course.