We are proud to announce our first Presenting Partner, Rapscallion Restaurant! 

We are thrilled to have them as a part of our event, celebrating all things vintage.
Visit them at 61 Young Street, Hamilton Ontario for a truly unforgettable meal, head to their Facebook page and give them a follow on Twitter @RapscallionRest
Rapscallion Restaurant has shared a vintage inspired recipe for the timeless dish, Chicken Divan. 
Enjoy!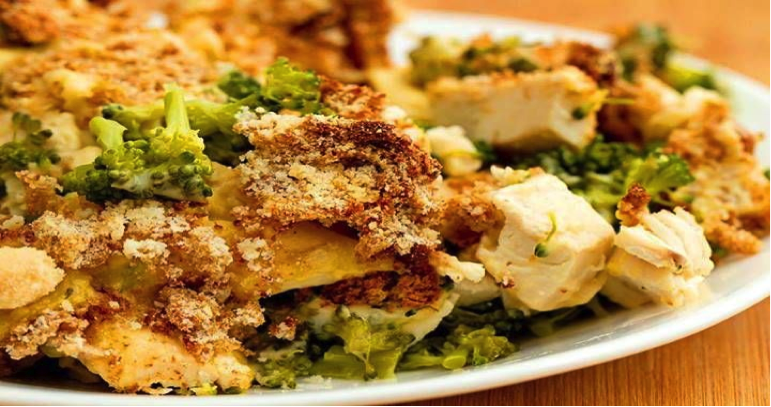 Ingredients: 
2 cups cooked chicken breast
2 cups quickly blanched and chilled broccoli florets
1.5 cups Mornay Sauce
1 cup grated Gruyere cheese
0.5 cup sliced almonds
Method:
1)   Combine chicken, broccoli and Mornay in an ovenproof casserole dish.
2)   Mix gruyere and almonds together and cover chicken mixture.
3)   Transfer to 400 degree oven and cook until warmed through and nicely browned on top.
Mornay Sauce: 
3 tablespoons butter
2 tablespoon finely chopped shallots
3 tablespoons flour
1 cup good chicken stock
1/2 cup 35%
1/2 cup grated Parmesan cheese
Salt, pepper and nutmeg to taste
Method:
1)   Melt butter in a saucepan over medium-low heat; cook shallot for about 1 minute, or until wilted.
2)   Add the flour, stirring until well blended. Gradually stir in the chicken broth and cream.
3)   Cook over low heat, stirring constantly, until smooth and thickened. Continue cooking, stirring, for 5 minutes.
4)   Stir in the cheese and continue cooking and stirring until melted.  Season to taste.