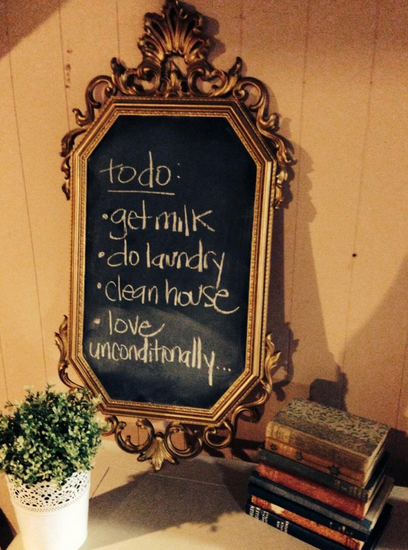 Vendor Spotlight: The Hamilton Hipster's Home Swag
Introducing..


Here is our interview with Shannon Simpson, owner of this exciting new company
that creates up-cycled furniture and accessories, as well as rescues & restores furniture from the past!
Be sure to visit her and her amazing home decor pieces at this year's VMP.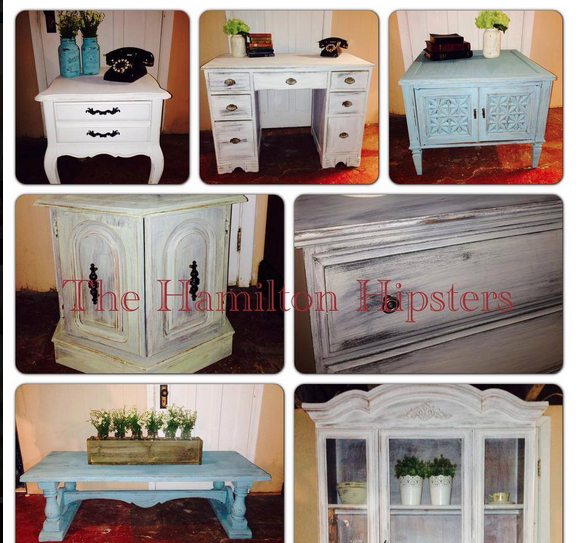 Where did your love for vintage come from?
My love of vintage started when we bought our 100 year old house a few years back. Basically just starting to see that older things have so much more character than new things. Then I began to ask myself this question … Why buy things new when there are so many super cool used things that are cheaper and way more wicked!!!
Have you ever loved a piece so much you decided to keep it for yourself? If so, what was it?
 The problem I have is that I want to keep everything!!! That's when my husband put his foot down and said we had no more room in the house so let's sell it and let other people have cool vintage swag in their homes – even if it's just one accent piece among the newer pieces they have!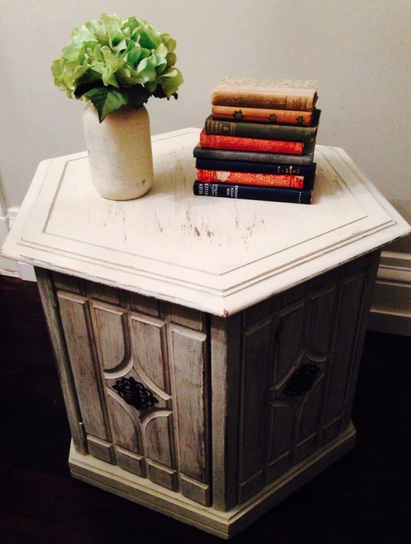 What's your favorite vintage film?
Haven't really taken an interest in vintage films … Yet!

If you could own any piece from the past (jewelry, clothing, furniture, art etc.) what would it be?
If I could own one piece from the past it would be an entire old barn… Then I would have enough barn board forever to use and create amazing old accent pieces for the home.
Did you always know that you would start this business?
Never in a million years did I think I would be the type to paint and sell furniture … I have always been into sports and stuff… This is definitely something that just surprised me with how much I love and appreciate old pieces of furniture.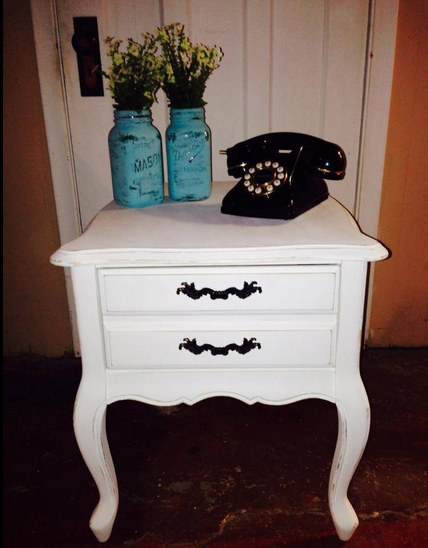 What is the most rewarding thing about owning your own business?
I think what I love most about doing this is taking something that someone has used for years and thinks it's life is done, then I take it and make it look beautiful, give it new life and create an excitement in someone else to have it in their home! It's like a makeover for furniture – super fun!!
What is it about pop-up shops and marketplace style events that you find the most exciting?
Marketplaces are cool because they are full of unexpected treasures!! There is such a cool community feeling as well … Like in a small town village! Most of all you can find things you would never get at a mall or store!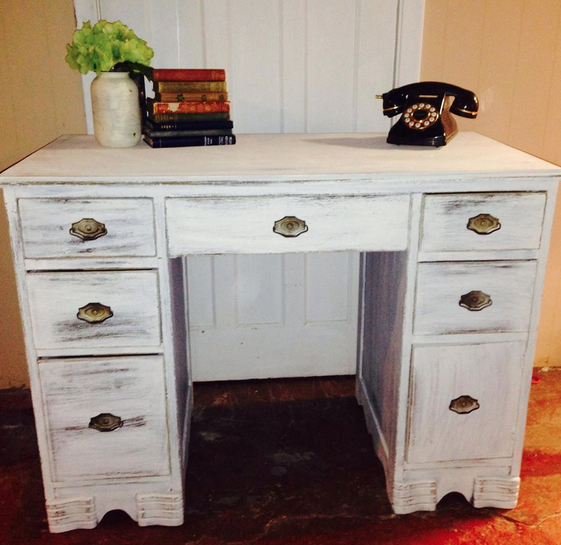 What about The Vintage Marketplace 2014 are you the most enthusiastic about?
I'm pumped to see how others respond to my pieces and to shop around and see what other cool treasures are out there!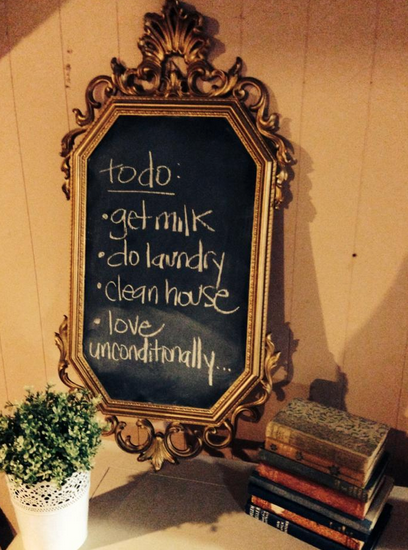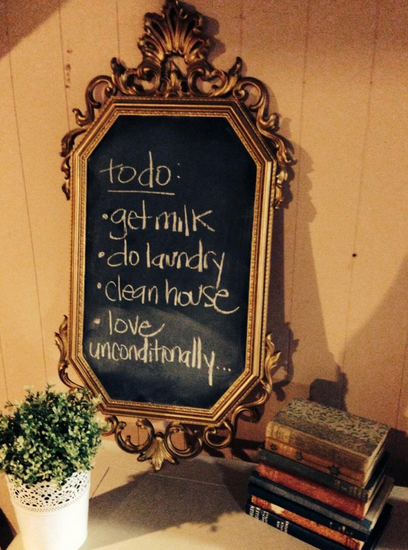 What are you most excited to show your shoppers at The Vintage Marketplace?
I'm most excited to offer some really cool pieces at very reasonable prices – something for every home and every budget! 
Final message … 
Can't wait to share our swag with you!!!!