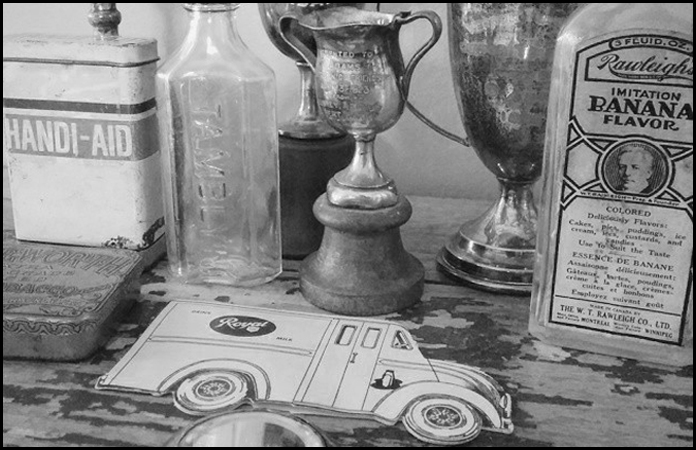 Vendor Spotlight: Alicia's Infinity
Introducing…

To start off this year's vendor blogs, we would like to re-introduce Alicia from Alicia's Infinity. She is a talented and passionate crafter and antique collector, who will be returning with her unique and vintage inspired pieces to The Vintage Marketplace 2015!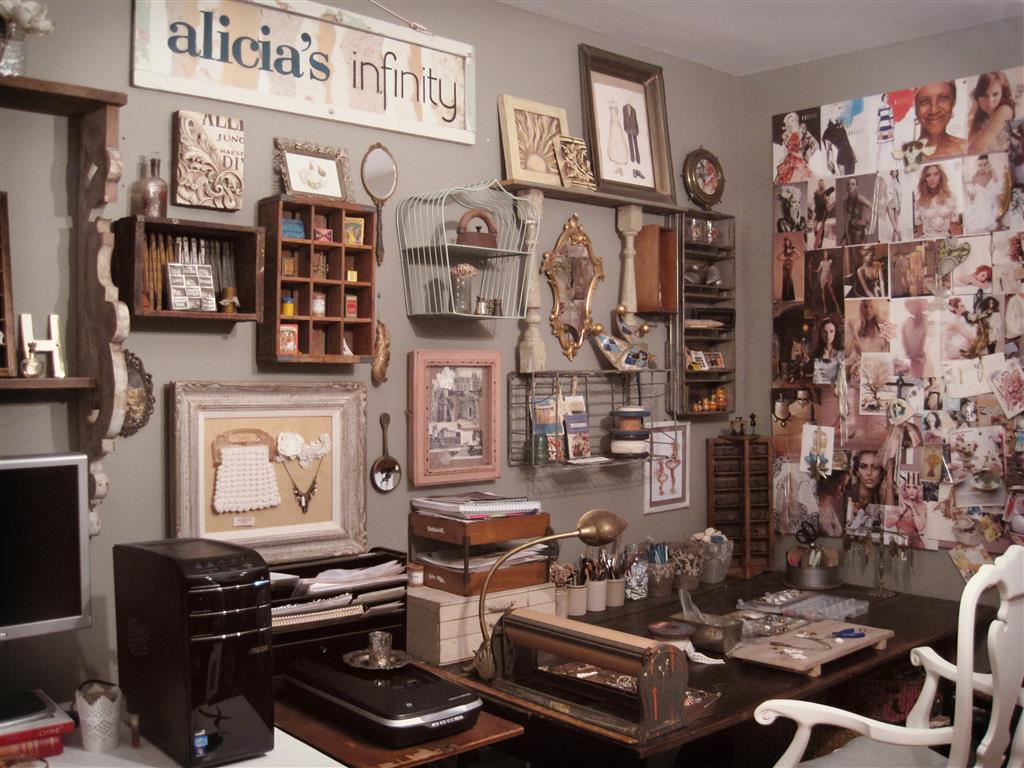 Please describe your business for us.
Alicia's Infinity showcases my love of vintage items and beautiful things!  I create one-of-a-kind jewellery using many little vintage and antique treasures from my ever-growing collection.  I also frame my watercolour illustrations in vintage frames!
How did the idea for your business come about?
Alicia's Infinity represents all of my creative endeavours!  I am trained as an illustrator, but have been a crafter and antique collector since I was a little girl.  I knew my business would never just consist of one product, so the "Infinity" part of it says just that!  I currently am an illustrator, artist, graphic designer, jewellery & wedding stationery designer, and avid vintage treasure hunter!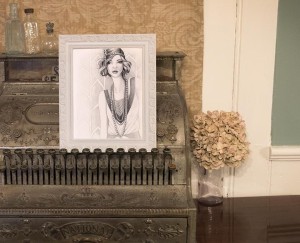 Do you have any advice for aspiring business owners?
Always remember why you started your business, and if it's something you LOVE, keep at it! If you are able to turn your hobby in to a successful business, you are living the dream!
Why do you love vintage?
Growing up I was surrounded by antique and vintage goodness from both my parents and my grandma, so it was inevitable!  I've always loved the character that vintage pieces have – the stories they hold that may never be told…
What was the first vintage item that you bought?
Hmm… that's a tough one!  One of the earliest was a beautifully painted antique sewing machine.  I just love the colours and design of it!
Does your love for items from the past expand to music from the past?
Absolutely. Some of my favourite music is from the past, especially musicians and singers such as Louis Armstrong and Ella Fitzgerald.  I even named my little budgie Satchmo 🙂
Where do you find your vintage pieces (or materials used to make them)?
I love to treasure hunt everywhere from garage sales, antique markets and shops, to curbside 'garbage' finds!  You never know when you'll find a gem!
What is your favourite vintage piece that you own?
I have so many, but one very special one is a tiny little purple bottle that says "Nectar of the Golden Life of Health and Vitality" from my grandma.  I love it 🙂  And it appropriately sits beside a bottle of poison!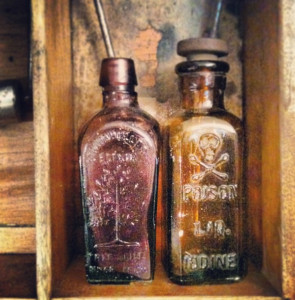 What is your favourite vintage piece for sale?
Right now, one of my favourite vintage pieces for sale is a necklace I made that features a vintage glass chandelier charm shaped like a leaf!  SO pretty 🙂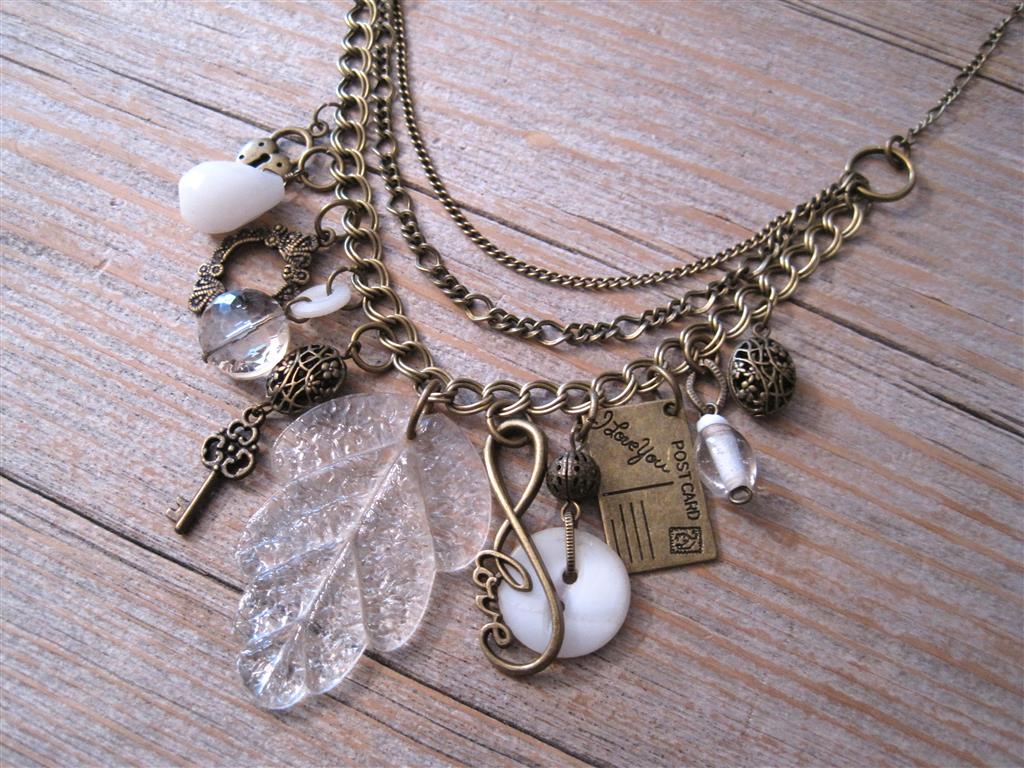 Is there a specific decade that you admire or gravitate towards?
Oh, wow, that's a tough one… Maybe I'd like to be a teen in the 20's so I could wear the cute Cloche hats and drop-waist dresses, in the 30's I'd buy myself a Chevy pickup (my dream!), and in the 40's I'd be able to see Ella & Louis live!
Which vintage icon's collection would you love to raid?
Another impossible question!  I take inspiration from everywhere, so it's hard to choose one.  Vintage Dior is just so gorgeous, I think I'll have to go with that!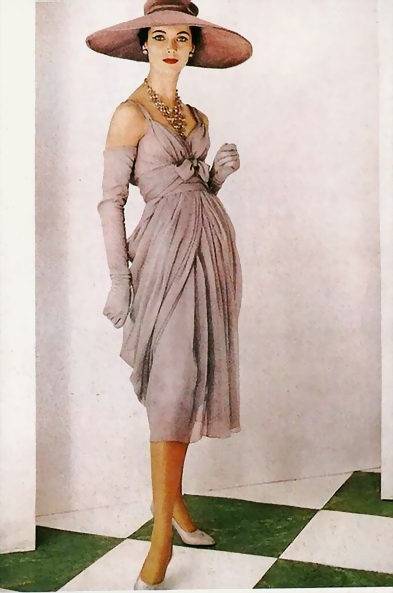 If you could go out for a night with someone from any era who would it be?
I'd go to a jazz club with Louis Armstrong so he could sing for me!
What piece(s) are you most excited to show at The Vintage Marketplace?
New this year are headbands I made with vintage lace, ribbon and embellishments that I'm very excited to show off!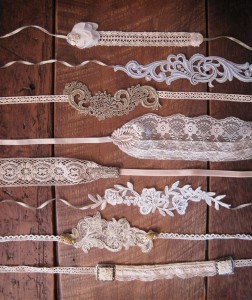 www.AliciasInfinity.com