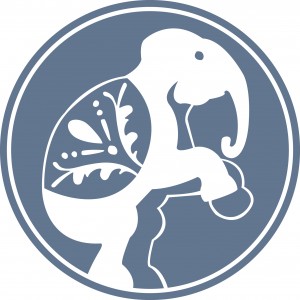 Vendor Spotlight: White Elephant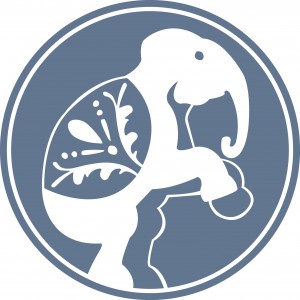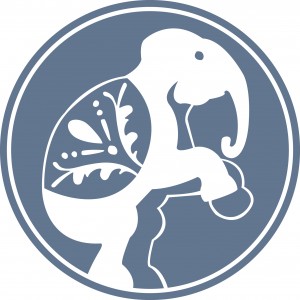 White Elephant
Happy Family Day, all!
We hope you're up for a safe, fun day with those closest to you, but perhaps you'd like to take a few minutes to yourself to read this week's Vendor Spotlight. White Elephant is small boutique in Hamilton that sells a combination of handmade and vintage goodies, and we are so excited to have them as a vendor at The Vintage Marketplace 2013!
Read our interview with Hollie and Jane of White Elephant to find out more about this local vendor!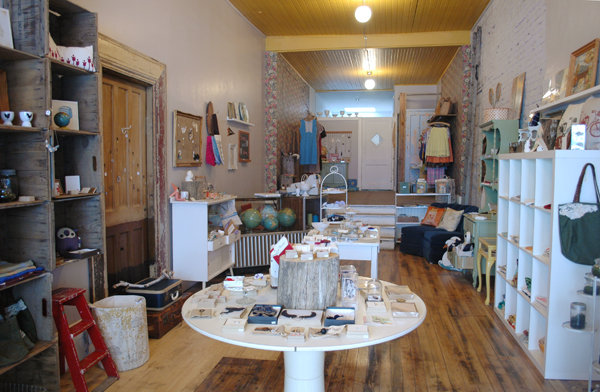 What is the story behind the name of your store?
We started out as an online store, selling vintage homewares and decor pieces. The name came from White Elephant thrift sales that Hollie used to frequent as a child at churches or street festivals. The idea that one person's junk is another person's treasure.
If you could tell the world one thing about your store, what would it be?
We have the prettiest collection of vintage dresses a girl could ever hope for.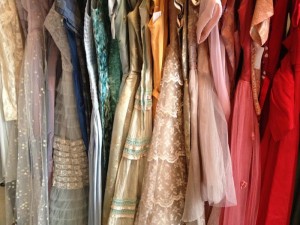 What three words would you use to describe your store? 
Curated, handmade, Hamilton.
What three words would you use to describe yourself?
Jane   Outgoing, creative, couch potato.
Hollie   Multi-tasker, creative, curious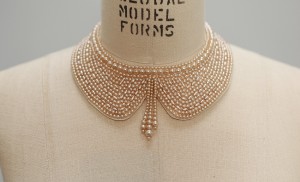 What did you do before running your present store?
Jane lived and worked in Halifax after finishing her English degree, and Hollie worked in Television in Toronto.
What was the turning point that made you decide to turn your passion into your career?
We were both never cut out for office life, and found our jobs to be a little unfulfilling creatively. We both enjoyed the thrill of the hunt with antiquing, and were always complimented on our style at home, so we decided to start selling the vintage decor treasures that we found. We started out online, but then discovered that we had both separately dreamed of being shop owners when we were younger, and decided to take the leap to a real bricks and mortar storefront on James Street North.
What advice would you give to someone trying to make that same transition?
Whenever we are asked this question, we always respond with "JUST DO IT". You'll always come up with a million reasons why you shouldn't start a business, but if you've got the drive and the dedication to stick to it, it can be the most fulfilling part of your life. But also be prepared to work more than you ever have in your life.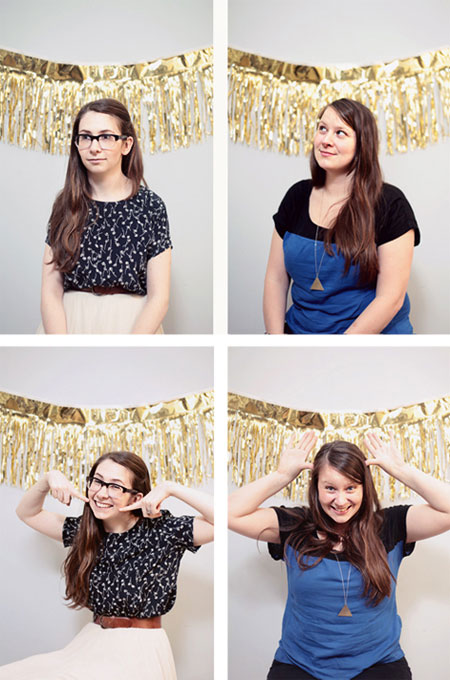 What is your favorite piece in your inventory right now?
Jane found a stunner of a dress recently. Cream silk with forest green underlay and rose applique all over the skirt. It's unreal.
What drew you to vintage?
The quality of construction, the originality behind the pieces, and the idea we're giving these incredible pieces a new life.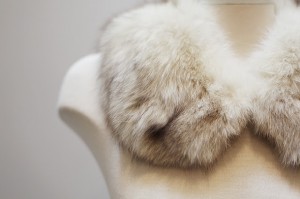 If you could live in any decade, which would it be and why?
We are drawn to the glamour of the 1920's, the simple living in the 1940's, the romanticism of the 1950's and the social change in the 1960's, but we wouldn't trade our time here now for any of them.  We would be happy to have their wardrobes though.
Who is your vintage style icon?
The classics and the rebels. Audrey Hepburn, Grace Kelly, Katherine Hepburn, Jane Birkin, Kate Bush, Audrey Horne, Anaïs Nin, The Women's Land Army, The Suffragettes.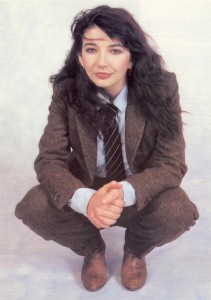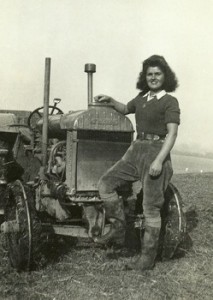 If you could go on a date with any celebrity from the past, who would it be and why?
Hollie   Marlon Brando circa Streetcar Named Desire. Total babe.
Jane   Christian Slater circa Heathers, or a young hunky war-era Jimmy Stewart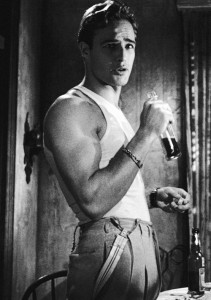 .
If you could give us one piece of fashion advice, what would it be?
Find yourself a great seamstress.  Vintage comes in all shapes and sizes, and sometimes the smallest adjustment does wonders.
If you can't wait until April 13th and 14th to see what White Elephant has for yourself, visit their store at 133 James Street North, Hamilton.
Check out White Elephant's website, follow them on Twitter, and like them on Facebook too!
Check back soon for another blog from us, it may be sooner than you think!