Vendor Spotlight: Claimed Vintage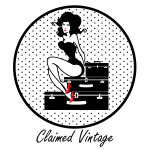 Can you provide a description of your business?
Claimed Vintage is a curated collection of vintage clothing and accessories ranging, primarily from the 1920's to the early 1990's. We focus mostly on vintage party dresses, lingerie and men's accessories.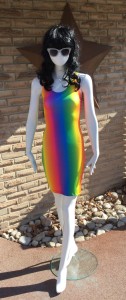 What do you love most about being an entrepreneur?
The thing I love most about being an entrepreneur is that I'm able to run my business the way I want, that I have the freedom to make my own decisions about the direction of my business.  After putting so many hours and so much effort into working for the other people, I really wanted to invest that time and energy into something I really care about, and be able to do it the way I want.
What do customers tend to love most about your collection?
I try to collect a wide variety of styles and sizes in clothing and accessories, and I find a lot of customers love that they can find different styles from different eras.  I also try to find all sizes of vintage clothing, which it can sometimes be difficult to find larger size.  I think customers appreciate the wide variety of sizing that I have.  On top of that, I offer customers the best quality I can.  All my pieces have been hand-washed or dry-cleaned, and repaired, if needed.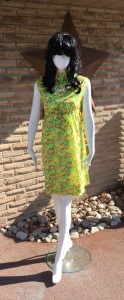 What items tend to be your best sellers?
Special occasion dresses tend to be my best sellers. I offer a large variety of party dresses at different price points and sizes.
What do you love most about vintage shopping?
I love a good treasure hunt!  It's really fun to go searching for a good treasure and even more fun to research everything you find.
If you could transport yourself into any era for one day, which era would it be? How would you spend the day?
If I could transport myself to one era for a day, I would probably go back to the mid 1970's when punk music was gaining popularity in the United States. More specifically, I'd love to go to New York City in the 1970's, and see bands like The Ramones and Blondie playing at places like CBGB.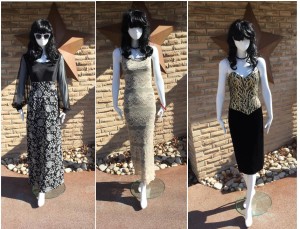 What sets your business apart from other vintage retailers?
As an experienced professional stylist, I am happy to offer advice and styling tips to my customers to enhance their shopping experience and help them create their own personal style.  My booth is well merchandised with examples of coordinated pieces from different eras to create a complete look.