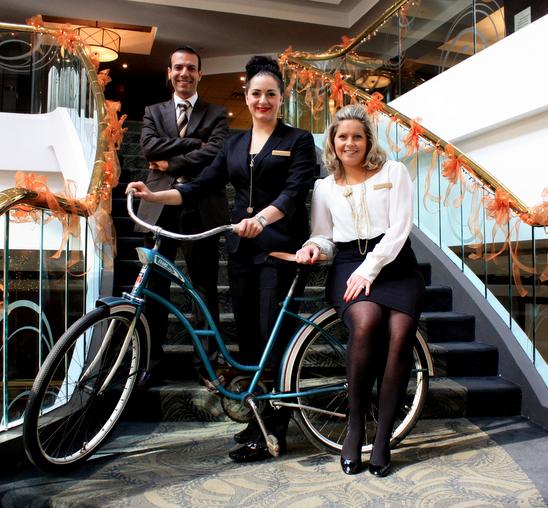 Sponsor Spotlight: Sheraton Hamilton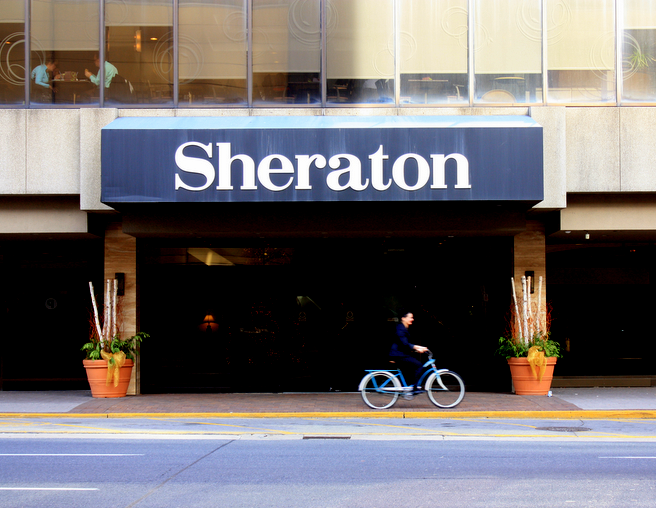 Happy Monday! Here at the VMP we've decided to start our week off by releasing the first of many blogs about the Sponsors and Vendors who are coming together to help us make The Vintage Marketplace a unique and exciting experience.
When we were first connecting with potential Presenting Partners for The Vintage Marketplace, we didn't have to look any further than our own doorstep. Right across the street from the Hamilton Convention Centre, the Sheraton Hamilton Hotel stands out as the flagship hotel in Hamilton's downtown core.
We are delighted to have Sheraton Hamilton Hotel as a Presenting Partner and member of the #VMP2013 family!
We'd like to thank Alyssa for taking the time to chat with us and we hope you will enjoy learning more about their organization in the following interview…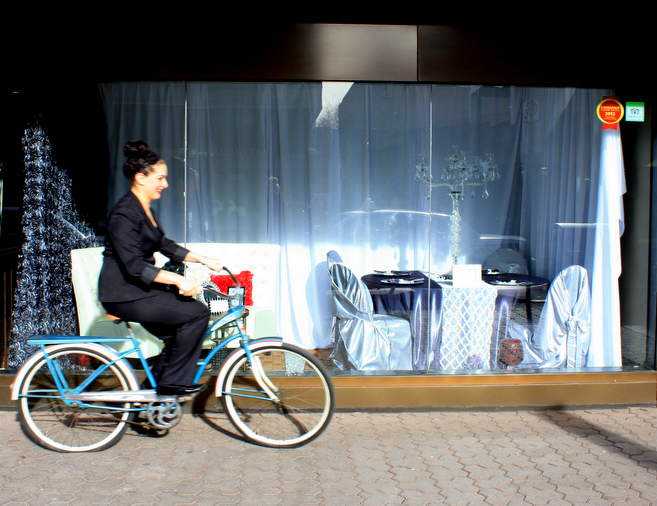 Tell us a little bit about the Sheraton Hamilton
The Sheraton Hamilton is a full service hotel located in the heart of Hamilton's business & entertainment district. Our conveniently located property features two onsite restaurants (Chagall's Restaurant and LOFT Lounge), full service catering for meetings, weddings and social events, as well as 301 comfortably appointed rooms for welcoming guests to Hamilton!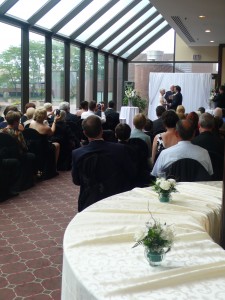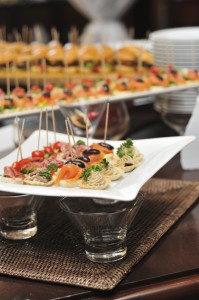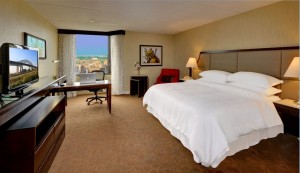 Why did the Sheraton decide to come on as a VMP 2013 Presenting Partner?
As an established member of the downtown business community it has been a pleasure to witness the rejuvenation of Hamilton's core. We have enjoyed watching James Street's art community blossom and seeing the creative ways local entrepreneurs are promoting our beautiful city. We are proud to promote and support the Vintage Marketplace as yet another event that will help put Hamilton on the map!
If you could run your business in any other decade, which would you choose and why?
To go back and be part of the initial Sheraton team that opened the hotel in 1985. Traveling back in time and seeing the larger than life hairstyles and wild fashion, not to mention wedding and bridesmaid dress styles that adorned our first bridal parties at the hotel would be so much fun!
Do you have a favourite vintage item, style or interest?
Men's ties! Working in the business district we see many different styles of ties and formal fashion on guests and clients dining in Chagall's Restaurant (named after artist Marc Chagall, July 7, 1887—March 28, 1985). It is interesting to see old styles become new again and digging up old photos from the hotel's past.
What are you most looking forward to seeing at #VMP2013?
Always interested in new wedding inspiration and we are sure The Vintage Marketplace will be full of it!
Is there any news about your business, or any up-coming events that you're involved in?
We have recently launched brand new wedding packages with a wider selection of culinary treats! From live food stations to elegant miniature desserts and appetizers our flexible packages now offer more variety to tailor a menu that reflects each couple's personal style. Combining these packages with a reception in our Grand Ballroom creates the perfect canvas to pull together any theme- from vintage inspired to modern style!
Our packages are available online at http://www.sheratonhamilton.com/assets/u/Hamilton-Wedding-Package.pdf – interested couples can connect with Antonella Bifano, Wedding Specialist, at (905) 317-4514 or [email protected] for pricing and availability.
We are also looking forward to hosting a 'Wedding Walk' tour on January 12th & 13th to give couples an
opportunity to walk through our hotel from guestrooms to event spaces and experience the Sheraton first hand!
How can we connect with you?
Twitter: @SheratonYHM
Instagram: @Sheraton_YHM
Facebook: The Sheraton Hamilton Hotel
Website: sheratonhamilton.com
We hope you enjoyed your read and make sure to keep an eye out for our next post! Have a fabulous week,
-The VMP Team