 Vendor Spotlight: Bluewater Creamery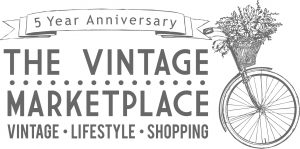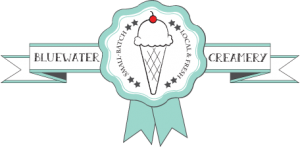 Can you provide a description of your business?
Devoted to the crafted of making small batch, handcrafted ice cream and frozen treats in seasonal flavours using locally sourced ingredients.
What led you to open your business?
The family business of Bluewater Creamery was born out of the love for ice cream, passion for good food and a desire for unique experiences.
What do you love most about being an entrepreneur?
As an entrepreneur we enjoy the creative process of making our products. We start off at the Farmers Market, connecting with local farmers/vendors and being inspired by what is fresh and in season. Then we bring all our fresh ingredients to the kitchen and come up with unique flavours. We also love that we get a chance to connect with our customers, hearing feedback and being inspired by their experience.
What items tend to be your best sellers?
Our best sellers tend to be the flavours you can not find at the grocery store.
Our vegan best seller is Golden Milk – coconut based ice cream spiced with turmeric, cinnamon, pepper, cardamom and candied ginger pieces throughout.
Our dairy best seller is Farmers Market Breakfast – Maples syrup and cinnamon ice cream , with candied bacon and french toast pieces.
What do you love most about vintage shopping?
We love vintage shopping. Majority of time you will see us dressed up in some vintage clothing (mostly 1950's inspired dresses). The thrill of the find of something truly unique gets us excited.
If you could transport yourself into any era for one day, which era would it be? How would you spend the day?
Both of us can agree that we would love to be transported to the 1950's. When you visit us at our locations scooping ice cream you will see the influence it had on us. Our clothing and hairstyles are inspired from that time. We also usually have some great tunes from then like Elvis, Johnny Cash, Chuck Berry, Hank Williams, Waylon Jennings, etc
Could you share any photos of your lovely creations?
Do you have any exciting plans for the future of your business?
We just purchased a vintage 1970's airstream trailer that we will be using to attend events with this summer!