 Vendor Spotlight: The Haberdashery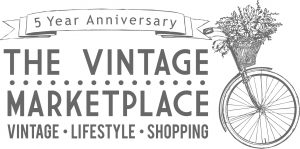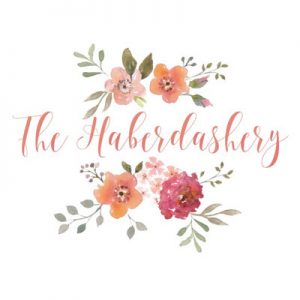 Can you provide a description of your business?
The Haberdashery is an online and travelling boutique offering a curated selection of vintage and preloved women's fashions and lovely little home decor pieces. Shoppers can find The Haberdashery on Etsy, Instagram and at various local pop up events such as The Vintage Marketplace.
What led you to open your business?
My business came to life upon realizing that my love of fashion combined with my extensive career history in the fashion industry are a viable entrepreneurial venture. I come from a long line of thrifters. My grandmother and I used to frequent various second hand boutiques all throughout my youth. She and my dad often coined these adventures as trips to "The Haberdashery." My treasure hunting finds often lead to questions from my friends and family asking, "Where did you get that?" "Can I borrow that?" "Can I come shopping with you?" Finally, I decided, Yep, I'm opening my own shop.
What do you love most about being an entrepreneur?
Being an entrepreneur is so liberating. I finally feel like I have the perfect outlet to express my own creativity without having to stay within the confines of someone else's vision of what is 'brand appropriate' and acceptable. I am the ambassador of my own brand. I have all the freedom in the world when it comes to working. I can have spare time when I really need it and ride my unu all over to explore new places. I love it. 
What do customers tend to love most about your collection?
My customers enjoy the diversity of my collections. I literally have something for everyone. I stock items in all shapes and sizes, from casual to bridal, from petite to plus sized. I have some stock that dates back to the early 1900's, yet I have some items that could've been purchased last year. I repurpose and give new life to unique pieces a buyer may have initially looked past or otherwise thrown away thinking, 'I have no use for this.' Yes you do, and I'll show you!
What items tend to be your best sellers?
I tend to stock and sell through a lot of skirts and dresses. I'm a sucker for bright colours and floral prints. If it's busy, I buy it. Some shoppers will go wild and pair print on print, however for the more conservative fashionista, they can always opt for plain pieces and minimal accessories to keep the look low key and very wearable.
What do you love most about vintage shopping?
I take my time searching for amazing pieces, sifting through thousands of items, in various cities. While most people hate doing this, I love the thrill of the hunt. I find my job relaxing, inspiring, thought provoking. I'm always learning new things.
If you could transport yourself into any era for one day, which era would it be? How would you spend the day?
The 70s. I would spend my morning drinking coffee and playing dress up at local boutiques and my afternoon laying on a blanket at an open field music festival, putting flowers in my hair and swaying to the tunes.
What sets your business apart from other vintage retailers?
I don't discriminate. I seek out unique pieces from all decades and make wearable outfits for everyone. Lots of people are afraid of vintage. They don't think they can 'pull it off.' Not only will I help you select some wicked gems from yesteryear, I'll show you how to wear it with confidence.
Could you share any photos of the items that you sell?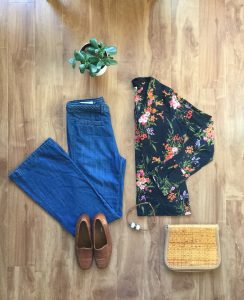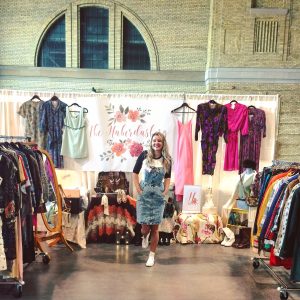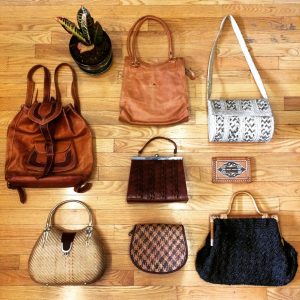 How do you go about acquiring or creating your pieces?
I source at second hand retailers, attend auctions and estate sales, antique markets, flea markets and I'm always being approached by family and friends to check out their parents/grandparents old duds before they get tossed. I love supporting places like Value Village where a large portion of the proceeds go to fund Diabetes research. I am a Type 1 Diabetic, so I love knowing that my money is not only supporting sustainable fashion choices and the environment, but I'm also supporting a good cause that is close to my heart.
Do you have any exciting plans for the future of your business?
Right now, everything is exciting at The Haberdashery. I am still in the early stages with the shop. I'm currently have an in home studio and booking awesome shows such as The Vintage Marketplace and The Christie Antique Show! I intend to participate in as many local events as I can in the years to come in addition to building a strong online presence.
What do you draw inspiration from?
Literally everywhere. More often than not, the first piece I pick up with I'm shopping tends to inspire the remainder of my pick. I generally get home, sort through my goodies and realize I can make like 20 outfits mixing and matching the pieces from just one trip because everything somehow just 'goes.' I'm also hugely inspired by the vintage community in Hamilton. There area So many talented treasure hunters in this city, I follow them all on social media and frequent their shops that just radiate creativity.
Can you show and describe the oldest vintage piece that you own?
As far as I know, one of the oldest pieces that I own is a Brody Dramin fur from the early 1920's. I found it squished in between some awful puffer jackets at my local second hand store and almost fell over. Upon researching the brand, I found a few old newspaper articles and a Toronto directory listing for the store. The fur is beautiful. Pristine condition, which is astounding considering its age. The inside is monogrammed with the initials M.A.G. (Whom I imagine to be some classy high society dame). I love it so much, I struggle with keeping it for myself, however it's not quite the right size.. This beauty will be up for grabs at the VMP.
What are you most excited to show at The Vintage Marketplace in 2017?
Realistically, my whole collection. I've always attended the Marketplace as customer, and this is my second year being a vendor, so I can't wait for everyone to see my new old stuff!