 Vendor Spotlight: Petal to the Metal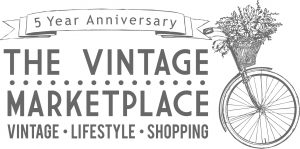 Can you provide a description of your business?
My name is Colleen Milne & I own 'Petal To The Metal, Mobile Flowers', which is a mobile flower shop & the first of its kind in Ontario! The flower truck attends markets & events and also does floral work for weddings, styling & custom orders here in Hamilton.
What led you to open your business?
My total passion for nature & flora, a love for designing & creating with my owns two hands & also realizing that there was a unique, fun, floral niche to be filled… so I jumped on it!
What do you love most about being an entrepreneur?
I love being an entrepreneur as it allows me to be home raising my son & still have the freedom to run a small business on my own time. It's absolutely the best of both worlds!
What do customers tend to love most about your collection?
I think they love coming to see the truck first & foremost, it's pretty darn cool! But it's the unique, garden-inspired bouquets & arrangements that have customers excited to come back.
Everything sold in the flower truck is handmade by myself & I believe my customers appreciate the time & passion that goes into everything I make.
What items tend to be your best sellers?
Fresh, hand-tied bouquets & arrangements utilizing beautiful seasonal & foraged flowers are what I do best. Customers are loving the silk flower crowns & headpieces as well.
What do you love most about vintage shopping?
I love that it's a piece of the past, feeling the connection between a vintage piece and yourself… flea markets especially. I love the hunt for that perfect piece that speaks to you.
If you could transport yourself into any era for one day, which era would it be? How would you spend the day?
Probably any era without electricity & technology. Just throw me in the garden, put me to work & I'm happy! Haha!
What sets your business apart from other vintage retailers?
Selling my flowers & fun products from an old truck is unique in itself, but I like to think my style & passion for my work is what sets me apart from the rest.
Could you share any photos of the items that you sell?
How do you go about acquiring or creating your pieces?
I make everything myself, by hand, and nature, seasons & flora are a constant source of inspiration to me.
Do you have any exciting plans for the future of your business?
It's all very exciting to me as this is a new business. I'm truly looking forward to any & every opportunity that arises for Petal To The Metal!
What do you draw inspiration from?
Other amazing local floral designers, my wonderful family & the great outdoors.
Can you show and describe the oldest vintage piece that you own?
I'm lucky enough to have grown up in a family of antique/vintage lovers! I have loads of old floral patterned china, cornflower dishes & a couple beautiful vintage rings from my Grandma. Had a long, vintage, leather coat once too with a raccoon fur collar! Haha!
What are you most excited to show at The Vintage Marketplace in 2017?
I'm totally thrilled to be a party of this amazingly popular show! Looking forward to seeing all of the other amazing, unique vendors for sure. Definitely excited for you all to come see what a flower truck looks like… maybe treat yourself to a beautiful posie too!!