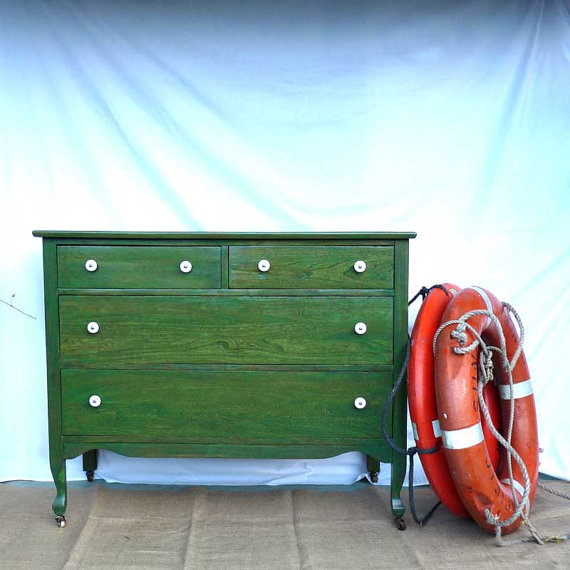 Vendor Spotlight: Rekindle Home

It's a blustery, winter morning here in Hamilton, but a little retail therapy can warm anyone's' heart! Especially if that retailer has beautiful, earth-friendly, and vintage wares!
As the first of our Vendor Spotlight blogs, we'll introduce you to Rekindle Home, a local vendor who you may have formerly known as StephanieJane Upcycle. Check out our interview with Stephanie below to find out more about her upcycled furniture and earth-friendly refinishing, and come visit her at The Vintage Marketplace 2013! (Which is only 80 days away!)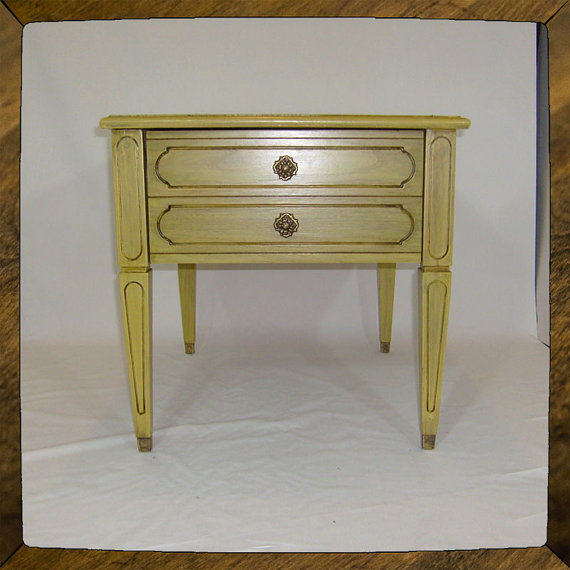 What is the story behind the name of your store/business?
We want people to rekindle the love they once had for their furniture, or find new love with someone else's.  Stuff that's old and battered can be brought back to life, and hand-me-down pieces that don't match your décor can be restyled to suit your design aesthetic . We also wanted to use the "re" for recycling and refinishing – both of which are very near and dear to us!
If you could tell the world one thing about your store/business, what would it be?
We're a green certified business, and we use earth-friendly refinishing products.  There are so many ways to reduce consumption and pollution, and we implement as many as we possibly can.  And we do custom orders!
What three words would you use to describe your store/business?
Unique, colourful and earth-friendly.
What three words would you use to describe yourself?
Resourceful, community-minded and friendly (I might not know you yet, but I probably love you already).
What did you do before running your present store/business?
I worked in social service non-profits, first doing front-line work at a drop-in centre for at-risk youth, then in finance and administration at a peer support and community development organization.  I'm very excited to be back to my artistic roots while implementing all the business and communication skills I've gained professionally – as well as helping people make connections in my community.
What was the turning point that made you decide to turn your passion into your career?
When my wife and I moved to Hamilton from Vancouver, we were floored to find abandoned furniture all over the place – we just don't have that back home.  In the first week we found a solid cherry wood 9-drawer French Provincial dresser and a balloon-back Victorian occasional chair sitting at the curb, and I knew we had to do something about it.  Thinking back on it now, I realize everything in my life was preparing me to do this work…opportunity knocked, and I was happy to answer!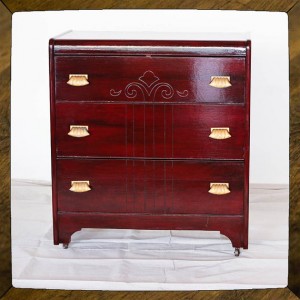 What advice would you give to someone trying to make that same transition?
Oh, I'm full of advice, and I'm always happy to field questions about small-business ownership and refinishing in general.  But I'll try to reel it in:
1)      Have a solid business plan and a realistic budget.
2)      Advertise!  Do social media!
3)      Make partnerships, and turn competitors into allies.
4)      Have good credit and be frugal – use all of the many resources available to you.
5)      Expect to work a ton – as long as you love it, you won't notice you're working!
What is your favorite piece in your inventory right now?
That's a tough one.  One of my favourites is a piece I greedily decided to keep: an Art Deco dresser in high-gloss raspberry, and my first foray into mixing oil and water – a fascinating finish for sure.  You can see a close up on my Etsy bio page at http://www.etsy.com/shop/RekindleHome/about/.
Perhaps the most historically interesting piece is a Victorian settee… when we stripped the old upholstery, my guy who does the furniture reupholstery in Orange County found it was lined with a Galt Evening Reporter from 1926. The ads are the best part: "Benson's Golden Syrup – spread it on bread for the children!" and "Vaseline – take a tablespoon to soothe a cough!"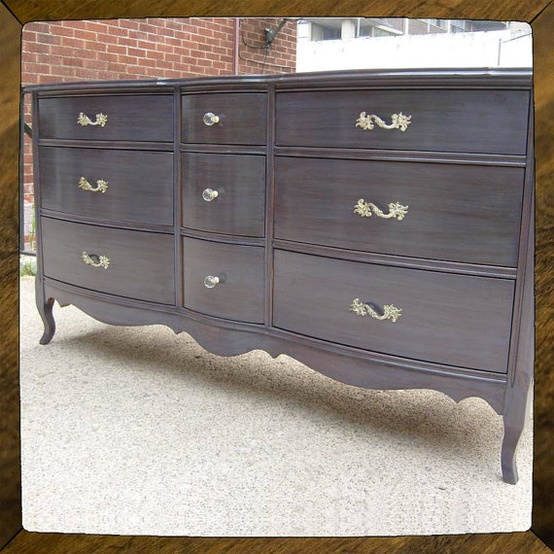 What drew you to vintage?
Upcycling and vintage are such a natural pairing, it's more like vintage drew itself to me.  And, of course, old furniture is just better built.  I really like the older aesthetic too – mid-century and Art Deco especially.
If you could live in any decade, which would it be and why?
The 70s.  Need I say more than "Led Zeppelin"?  I don't think I do, but: bell-bottoms, hippies, hitch-hiking, teak, orange, natural breasts…perhaps the last decade before all the fun and GMO-ness caught up with us.
Who is your vintage style icon?
I don't have one!
If you could go on a date with any celebrity from the past, who would it be and why?
I like to connect with folks over common interests and general goodwill towards others, so how about…Abraham Lincoln.  Or Steven Tyler.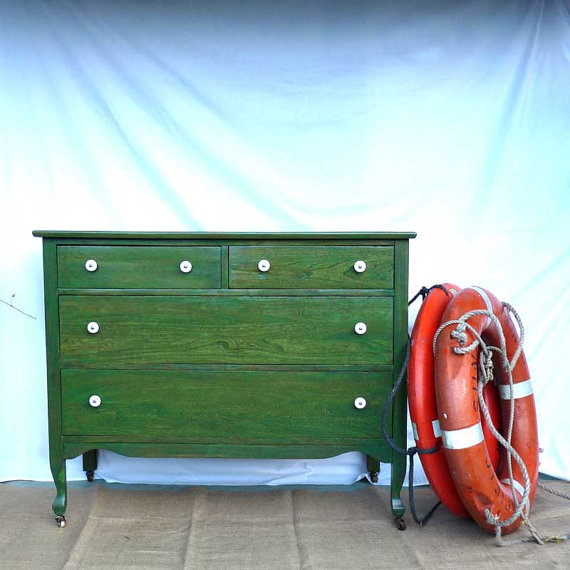 If you could give us one piece of business advice, what would it be?
Market yourself and your business appropriately everywhere, all the time.  Any time you're in public (including Facebook), you're marketing yourself whether you intend to be or not!
Anything special happening in your store/in your business right now?
I'm excited to have recently partnered with Relish Vintage on Cannon East – our products are now available there for viewing and purchase.  We were also lucky to be gifted a bunch of designer fabric ends, which we're thrilled to be incorporating into our upholstery.  They're gorgeous, and make for a wonderful upcycle.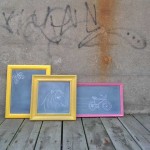 What can we look forward to seeing from you at The Vintage Marketplace?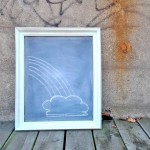 We'll be bringing smaller pieces like footstools and side tables, as well as upcycled décor items like pillow covers and chalkboards.  Expect to see a lot of colour!
A final message to customers:
We can waste less and still enjoy beautiful things.  I contribute by upcycling what's already out there and making as small of an eco-footprint as I can manage.  I'd love for you to join me — do you Tweet or Pin or Facebook? Find us on these platforms and more at www.rekindlehome.com, and I hope to see you at VMP 2013!