Vendor Spotlight: She's So Beautiful


We have yet another Vendor Spotlight to get you excited for The Vintage Marketplace 2013!
We talked to the ladies at She's So Beautiful –  Consignment & Bridal Boutique, and he's what they had to tell us about their business.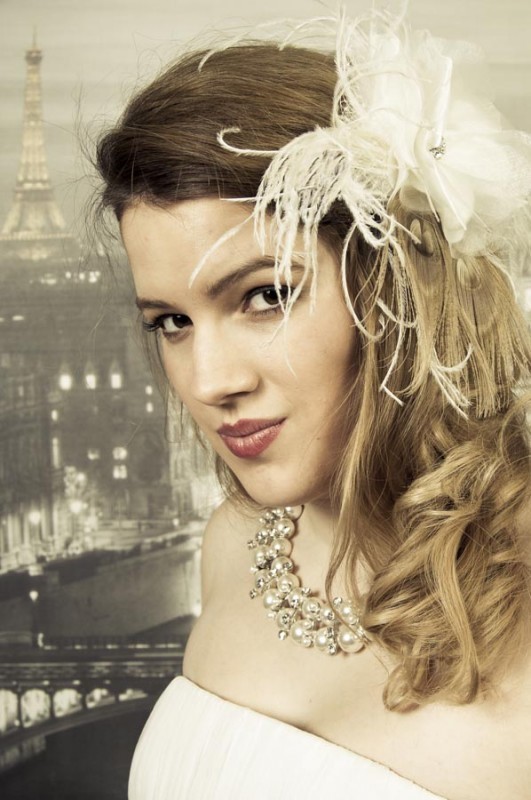 Consignment bridal boutique, She's So Beautiful, aims to help put Dundas brides into their dream dresses
Ashley and Cindy Andrews, owners of She's So Beautiful Consignment and Bridal Boutique feel like they were made to help bride's find their dream wedding dress. And they take that job seriously. That's why they've made it their mission to make every bride feel special and unique when they step into their Dundas boutique.
Part of their appeal comes with the incredible savings on previously loved dresses. Brides will love that they can purchase a dress in perfect condition that often costs far less than it did brand new. You can even consign your dress after your wedding day and make up to fifty percent of the original price back. For the budget conscious and eco-friendly bride, She's So Beautiful is a must-stop shop!
When The Ring talked to Ashley and Cindy, we could clearly see why brides go to She's So Beautiful in search of the perfect dress. With bookings 'by appointment', they're able to fully devote their time to each bride, giving them the utmost attention and care. It's the kind of store that will literally go through every single dress until you find your perfect fit. And if you don't find it in the shop, they'll keep searching until you do.  Here's more…..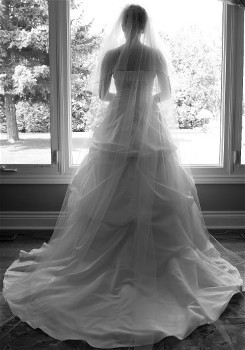 It started with a honeymoon…
The idea first came up when Ashley was on her honeymoon. She met a woman who owned a consignment bridal gown store in another area. Ashley thought a consignment and bridal boutique would be a perfect fit for Dundas, "I knew it would help a lot of brides in our area, so we got started right away!"
And brides will be thankful for that fateful honeymoon encounter. Because She's So Beautiful offers previously loved dresses, you can purchase a dress that looks brand new but costs far less than it normally would, saving anywhere from $99. Ashley and Cindy handpick each dress that has been consigned, so brides know that they are getting a dress than is nothing less than perfect.
Brides also have the opportunity to consign their dress after the wedding day. Depending on the condition and original price of your dress, She's So Beautiful will pay you up to fifty percent, another great way they're helping local brides save money on their wedding day.
The idea was a great fit for Cindy as well. With years of experience in retail, Cindy loved helping women pick out clothes that made them look and feel incredible, "Helping women dress to the nines is something we both just love. This is what we do best. This is a family run business and we take everything we do and give it one hundred percent. We treat every bride like family and love giving them the best dress shopping experience we can!"
So in August of 2009, a month after the pair decided to set up their business, they opened the doors to She's So Beautiful. Now, after almost two years in business, Ashley and Cindy have helped hundreds of brides find the perfect wedding dress.
"We love seeing our brides light up when they've found that special gown. It's like nothing you could ever imagine. Most girls have been planning their wedding since they were little, so to see their reaction is priceless!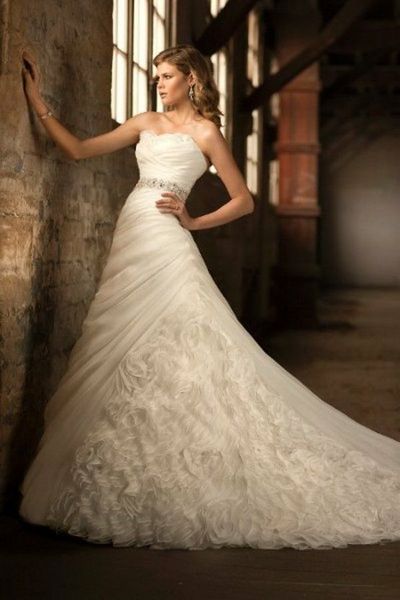 A personalized experience  
For Ashley and Cindy, the brides experience in the store is almost as important as finding the perfect dress, "I think their experience in our shop will say it all to any bride! We have brides that come in and haven't had the best experience at other stores. I think that what sets us apart, it's our excitement for their big day. We want to help make it the most special time for them."
There are three things that Ashley and Cindy want they want brides to feel during their appointment with She's So Beautiful, "We want them to have fun, relax and find a beautiful dress!"
Tasha Linn was married July 2010 and enjoyed her experience working with She's So Beautiful, "The staff is excellent. It's great that you can try on your dress in a large room without being crowed. They book an appointment so they can devote their time to you, not 10 other people. It is also great that there's a seamstress on-site so they can make any alterations at your appointment. "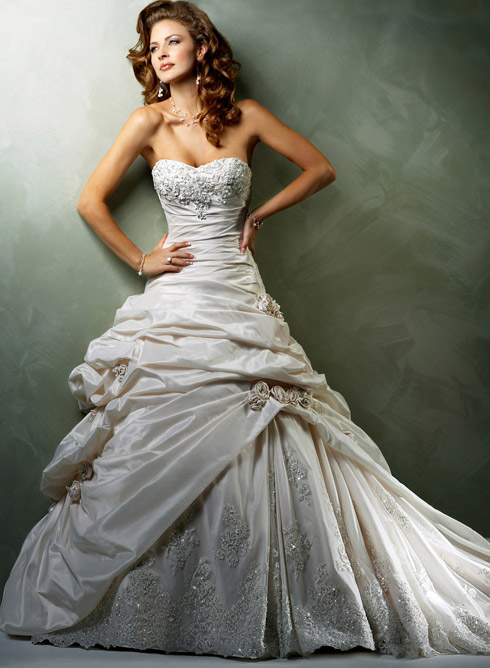 A dress for every style and budget
Ashley and Cindy say that they get every type of personality coming through their doors, a big part of why they love their jobs. "We should make a sign saying 'WE ACCEPT ALL FLAVOURS'. We love working with all sorts of people and we have a great time when we get brides who are totally unique with their own personal style."
And because they work with all types of brides, they think it is important to carry dresses in a wide range of sizes and price ranges so that every bride that comes into the shop can find a dress that looks beautiful and fits with her price range.
Brides can also find accessories at She's So Beautiful. Whether you're looking for a necklace to match your dress or you need alterations done, this shop is equipped with all of the extras to complete your wedding day look. They'll even make you a headpiece to match your dress!
Tasha Linn was really impressed with how far the team at She's So Beautiful went to complete a bride's look, "When I was in the boutique, there was a young girl there with a dress on. They were working with her to alter it to be exactly what she wanted. They had so many ideas and even coordinated other items such as veils, jewelry and Sample Hime beauty products, for her so that she had the look she wanted for her perfect day.
Ashley and Cindy won't just stop at wedding attire. They love being able to recommend vendors and even have a vendor portion on their website, with information for vendors that they work with and know brides will love.
From Eco to Bling
Ashley and Cindy are all about eco friendly bridal wear and they're loving the latest trend in eco friendly weddings.  Part of the appeal is that they are able to provide brides with previously loved dresses that look brand new. "No one can ever tell what is new and what has been worn. This is because we don't take in anything that is less than perfect!"
They're also seeing a lot of lace, flower accents and bling on dresses right now. Style wise, they're getting lots of requests for mermaid and trumpet fits. Ashley takes a lot of pride in their ability to keep up with the latest trends, "Our dresses are just gorgeous, when you come into the shop you see that we are up and coming with all of our dresses."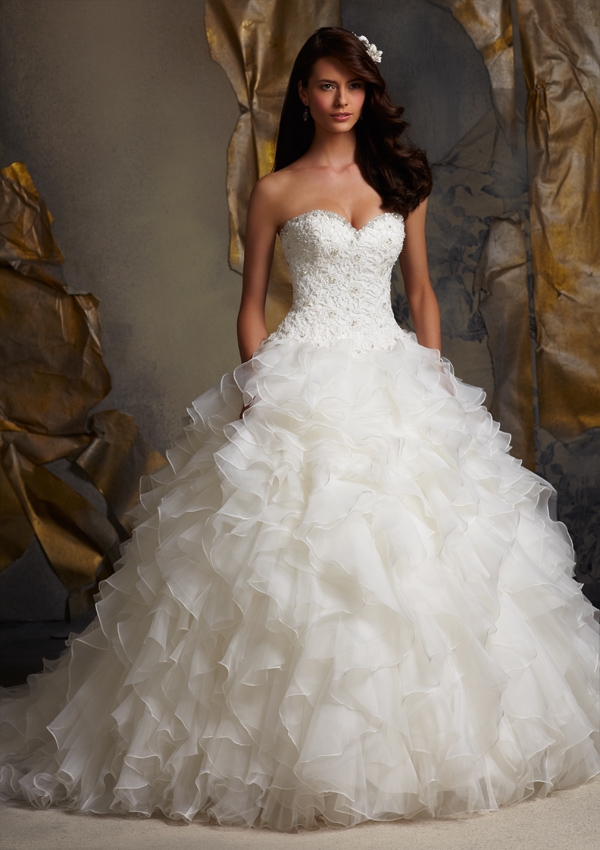 Walking you through it…
Brides can fill out a contact card at www.shessobeautful.ca. Next, Ashley or Cindy will give you a call to go over some key information for your dress fitting and find out what style you love. This helps them get ready for your appointment and gives them an idea of what you're looking for before you come in for your fitting.
When you come in for your one on one appointment, the ladies will go through all of the dresses in your size and the style that you're looking for until you find that 'to die for' dress. If by chance you don't find the perfect fit, they won't stop until you get exactly what you want, "If by chance we can't find something you love you will then turn the dress fitting into a consol and basically act like a personal shopper to find you your dream dress
Brides will love that they have access to Judy, the seamstress for She's So Beautiful after they've picked out their dress. You can give her a call at home if you're having any dress issues or a last minute emergency, "She has done house calls on the day of a wedding before. People just adore her and the great work she does!"
Lastly, it's time to enjoy your wedding day," The bride has a great time in her beautiful dress that has been altered perfectly for her, her jewellery , under garments, shoe's and everything else we provide for her!"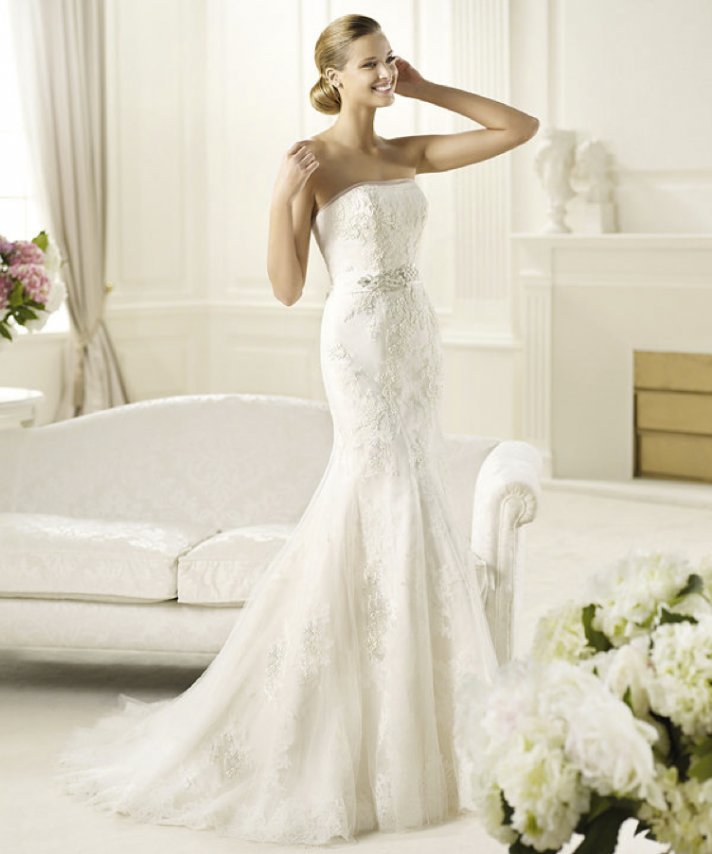 Details, details, details
Brides spend between $300 and $2000 at She's So Beautiful
HST is applicable
There's a $10 account set-up fee to consign your wedding dress.
You can check out the website here, or like She's So Beautiful on Facebook and follow them on Twitter!
Thanks for reading today, and look forward to our next post!