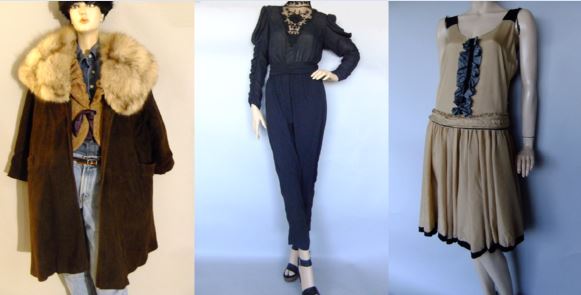 Vendor Spotlight: vintage2049





Can you provide a description of your business?
Currently I am an online vintage clothing and accessory store. I also design and make clothing and jewelry.
What led you to open your business?
I have always had an interest in fashion.  In my late teens I would sew and design clothing and sell them to stores in Toronto and Hamilton.  Then when I was 22 I opened my first store in Hamilton, called Asparagus.  I sold mainly vintage clothing, jewelry and accessories plus my own designs. Seven years later I moved from the King Street East location to King Street West and I changed the name to Serendipity.  Slowly, I started to introduce independent Canadian designs into my store and customers responded very well to it. I phased out the vintage and started to only carry the Canadian labels and I opened a second location in downtown Oakville.  I was in business for 14 years.  A few years later, I became a mom, and devoted all my time to that.  When my son turned six, I started the online store on Etsy just to feed my need for fashion.  Now that he is ten, I've decided to go back into the industry full force….so here I am!
What do you love most about being an entrepreneur?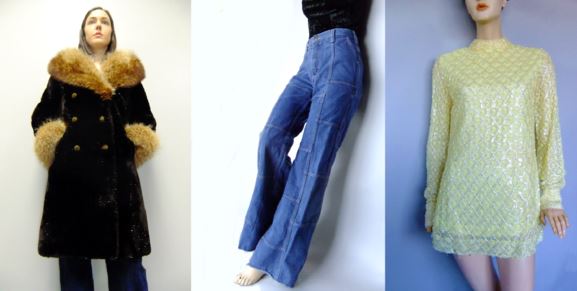 What do customers tend to love most about your collection?
The fact that I find vintage pieces that work with current trends, or the classic pieces that never go out of style.
What items tend to be your best sellers?
What do you love most about vintage shopping?
It is in my blood, I can't not shop for vintage….even when I didn't have an outlet to sell the finds.  But that's the way you have to be, because you never know what you will find where.  So I guess what I love about it is the unknown, the adventure and the find.
If you could transport yourself into any era for one day, which era would it be? How would you spend the day?
Maybe the 30s, dancing in a bias cut gown….that's one side of my personality.  The other side would be in the 60s, topless with some great bell bottoms on at some rally.
Do you have any exciting plans for the future of your business?
I'm going full force online and with a brick and mortar store.  I'm in the midst of finding a store. Look for me!!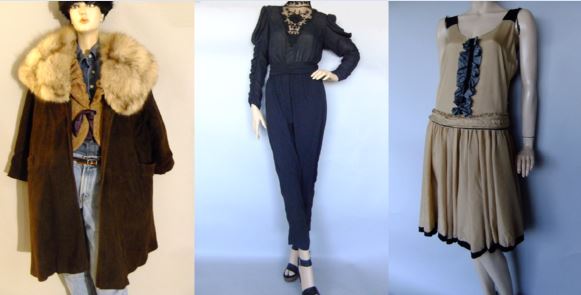 What do you draw inspiration from?
The world and everything about it.
What are you most excited to show at The Vintage Marketplace in 2016?