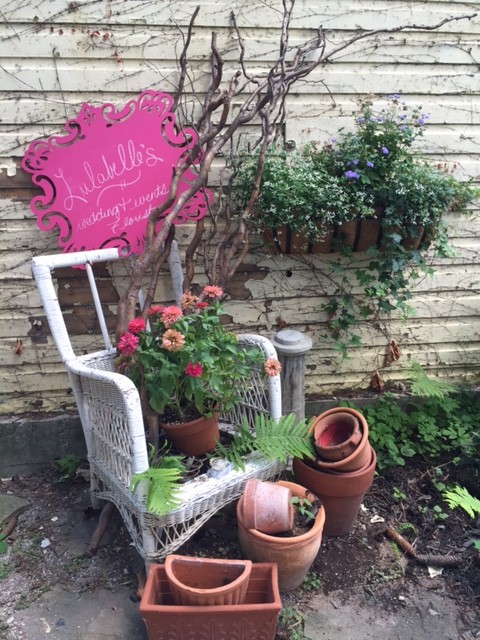 Vendor Spotlight: Lulabelle's Floral Studio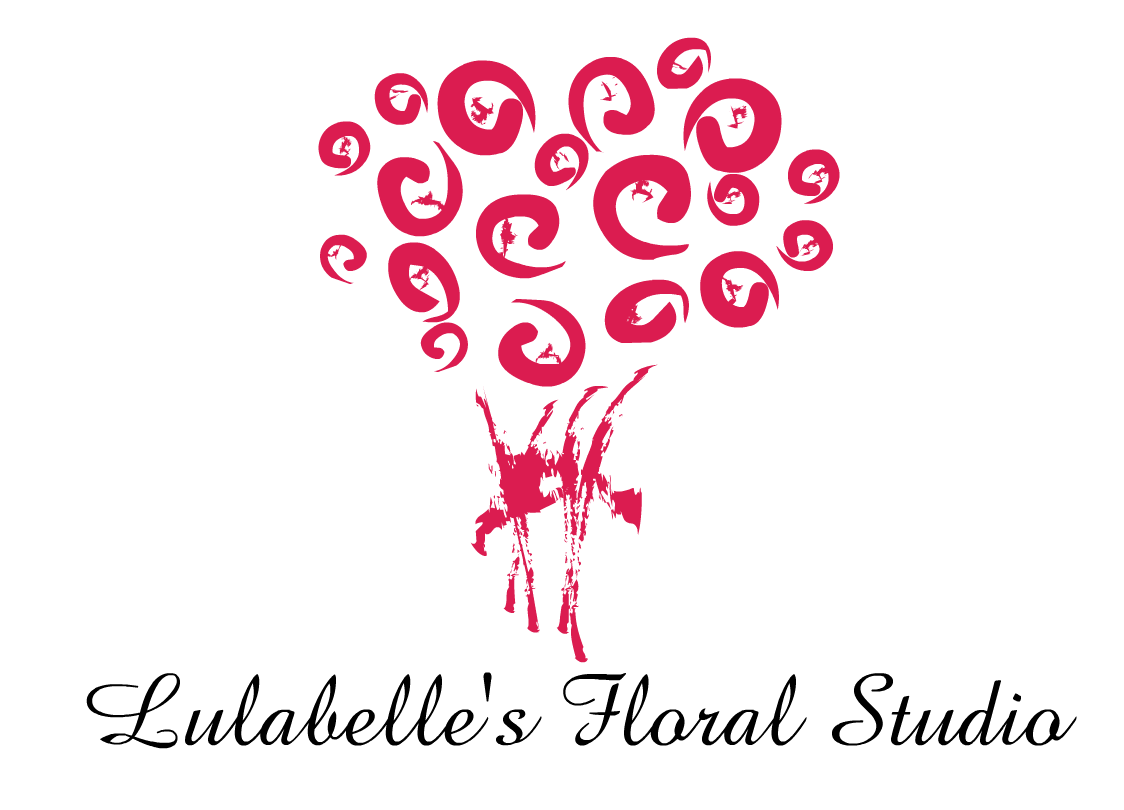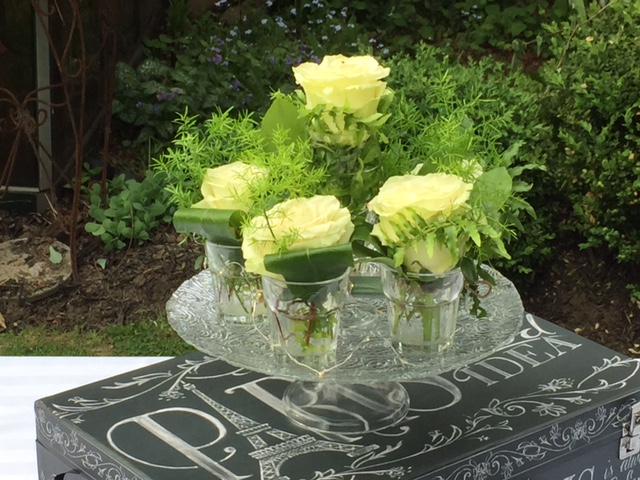 Can you provide a description of your business?
Lulabelle's Floral Studio creates custom floral designs for all of life's celebrations. From intimate garden parties to romantic winery weddings, our floral and décor pieces infuse any venue with a romantic vintage vibe. We also provide garden design consultations for events that are in private homes and gardens. My passion for gardening inspires my design style, I love using heirloom flowers such as peonies and hydrangeas as well as different foliage that grows in my own garden. I try to use seasonal flowers when possible as nature is the best designer of all.
What led you to open your business?
Ever since I worked as a floral apprentice sweeping floors and cleaning buckets I wanted my very own flower shop. Life took me through many detours but I finally arrived at my desired destination. Having 25 years of experience in this industry taught me many things and gave me the confidence to follow my dream and I am so happy that I did.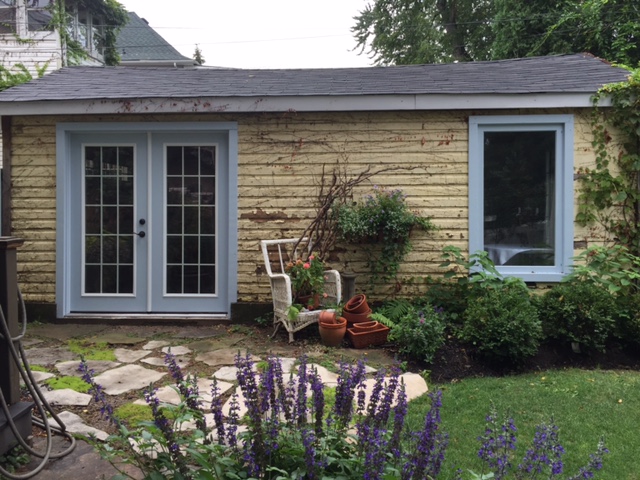 What do you love most about being an entrepreneur?
Being an entrepreneur is very exciting as every day is different from the last. I also love the creative freedom it affords me. Meeting with clients is always inspiring and allows me to use my imagination. I am very blessed to have amazing clients that are great to work with. Nothing feels better than knowing that your work is well received and you can actually make a living from it.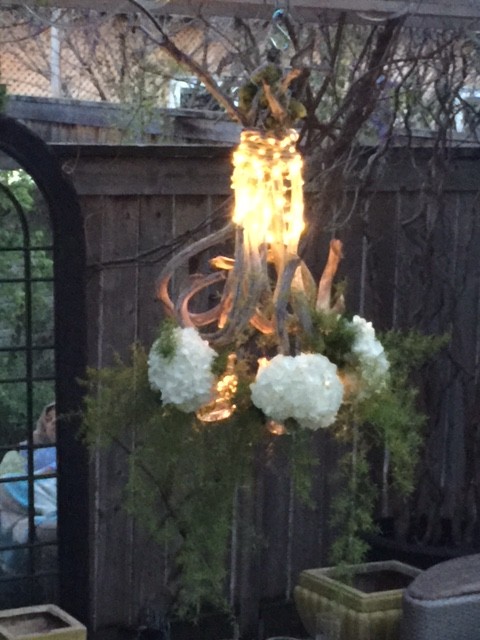 What do customers tend to love most about your collection?
Customers love the custom design aspect of Lulabelle's. We all have different tastes and personalities. I create each floral design to reflect the individual style of my client while embracing the trends of the day.
What items tend to be your best sellers?
As we are a fresh flower studio the majority of our business is custom floral designs and décor. I love working with branches to create dramatic displays. One of my favorite items is a chandelier that I make from banana branches and hanging jars cascading with an abundance of flowers, a best seller indeed.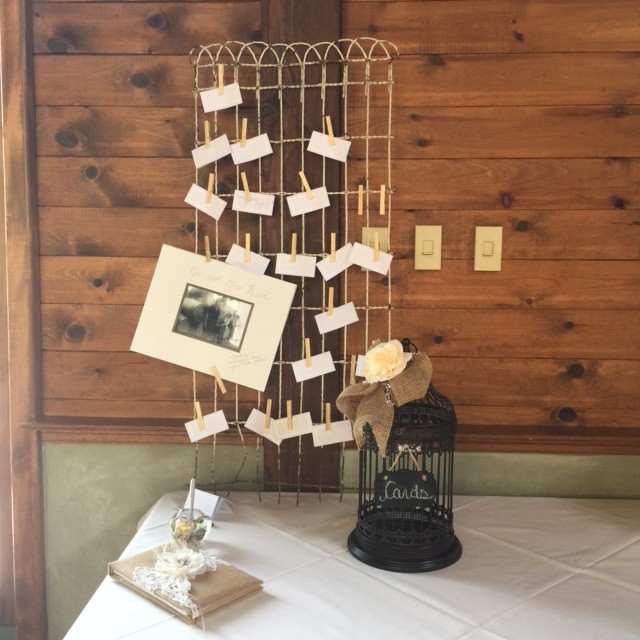 What do you love most about vintage shopping?
I love the treasures that are hiding in a dusty old store or a crowded shelf. Just this week I was in a secondhand shop and found the most adorable picnic basket that I can't wait to use as part of my displays.
If you could transport yourself into any era for one day, which era would it be? How would you spend the day?
I can see myself enjoying the jazz and fashion of the roaring 20's. I love all of the beaded flapper dresses, embellished hats and multi-layered pearl jewellery.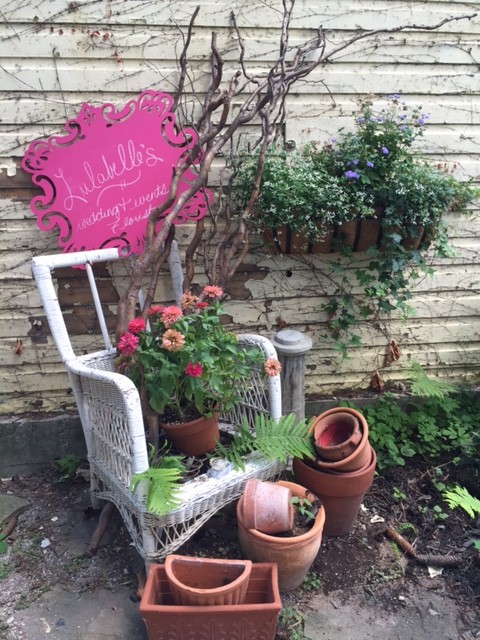 What sets your business apart from other vintage retailers?
We are a small floral studio that specializes in both custom designs and customer service. In order to provide the very best to our customers we limit our events and weddings to one per week, this allows us to focus entirely on each client and their special day.
How do you go about acquiring or creating your pieces?
I love to go to thrift stores, markets and garage sales to find vintage items such as vases, tea cups and old jars. I also stop anywhere I see tree cutting going on so I can pick up some interesting branches. Lately I have receive a lot of vases and containers from people who are clearing out their cupboards. What is that they say about one man's junk?
Do you have any exciting plans for the future of your business?
Last summer we converted our 96 year old garage into an amazing floral studio. My plans are to spend endless hours creating beautiful flowers for my clients while enjoying my inspiring surroundings.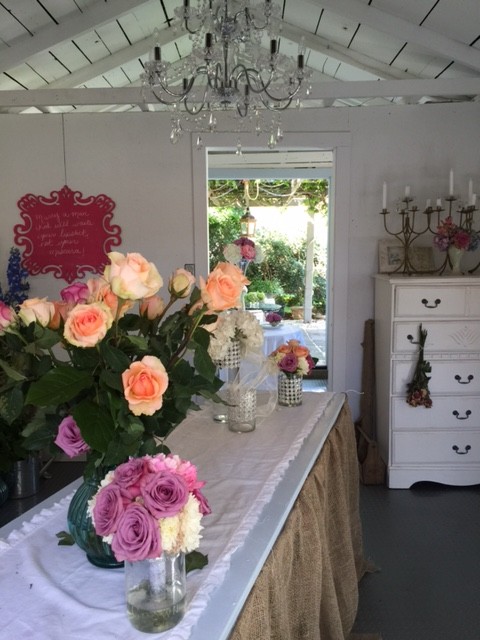 What do you draw inspiration from?
Nature.  I am a garden nerd and love to spend time in my own backyard surrounded by beautiful blooms and towering trees. I also draw inspiration from architecture and love to walk through Hamilton's historic neighborhoods. I also find inspiration through travel, I only need to look at my garden and I can see influences from European design.
Can you describe the oldest vintage piece that you own?
The oldest vintage piece I own is a wonderful old wicker chair that I bought at a former antique shop on Locke Street. I love the rusty old coil springs that make up the construction of the seat. This chair has pride of place outside my very vintage floral studio that is our 96 year old garage. My husband and I have had many heated discussions about the outside of the studio. I love it with all of the peeling layers of paint while he would prefer to recover the whole façade with stucco? Guess who won that argument?
What are you most excited to show at The Vintage Marketplace in 2016?
I am excited about introducing Lulabelle's to a vintage based clientele. One of my favorite items that we will be selling is a piece of an old vintage wire fence that can be used to display jewellery, people have also used them in their kitchen to display recipe cards. I love using them at events to display seat numbers or well wishes.
Thank you to Lulubelle's Floral Studio for this great interview, and we look forward to seeing more at The Vintage Marketplace 2016!