 Vendor Spotlight: Love in the Afternoon!
Introducing..

A beautiful vintage label that will ignite a feverish love affair between old & new at this years Vintage Marketplace!
Check out our interview with the owners of this fabulous Hamilton vintage emporium!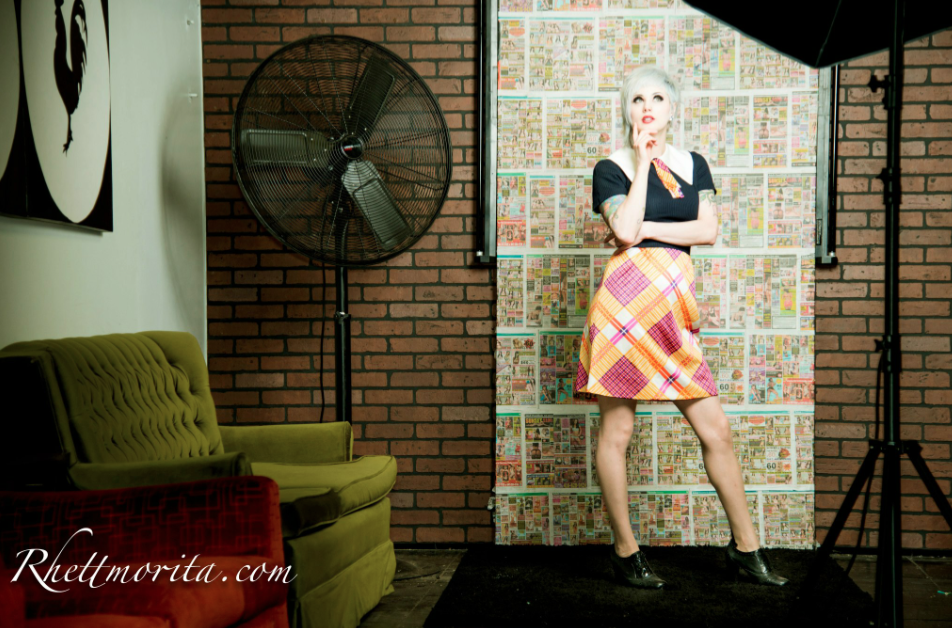 Where did your love for vintage come from?
Jen – My love for vintage was passed down through generations. My grandmother Jean always had a love for antiques, and as a child I remember playing with those precious heirlooms, Antique Royal Doulton's, Costume Jewelry, Shoes etc. My mother has also been in the antiques/vintage business for 20+ years now and has frequently gifted me gorgeous vintage and antique clothing, and (my absolute weakness) vintage handbags. Over the years I have adopted these tastes and my love and appreciation for vintage grows more and more every day.
Kate – My love of vintage began with a seduction through art history.  I have always been fascinated with fashion design throughout the ages and the changing aesthetics and trends in costume over centuries.  Through art, specifically painting and design, and classical opera, I developed a passion for historical costume as well as fashion throughout the decades.
Have you ever loved a piece so much you decided to keep it for yourself? If so, what was it?
Of course we love all of our pieces, they wouldn't make it to the shop if we didn't, but we keep our personal vintage shopping separate from when we are buying pieces for the shop. Otherwise, we'd end up keeping everything.

What's your favorite vintage film?
Love in the Afternoon is the obvious answer. Love in the Afternoon is a cheeky little movie starring the lovely Audrey Hepburn, a budding new actress in the dawn of her career, alongside the handsome (older) Gary Cooper, who was at that time, in the twilight of his career. The movie is set in Paris in the early 1950s and is a great example of the fashions of the time, not to mention the, then thought to be, risqué love affair between an older gentleman and an innocent young girl who pretends to be much more ahem, experienced in the game of love than she really is.
If you could own any piece from the past (jewellery, clothing, furniture, art etc.) what would it be?
Jen: 
Clothing – any piece from the Dior 'New Look' era
Jewelry – any piece from Elsa Schiaparelli
Furniture – Marie Antoinette's Bed
Art – Degas Sculpture 'The Little Dancer'
Kate:
Clothing and Jewellery- anything Erté from the art deco era
Furniture-gramophone
Art-Tamara de Lempicka "Self Portrait in the green Bugatti"
Did you always know that you would start this business?
As creative individuals we both felt stifled working under the reign of others and felt the desire to create an environment where we are able to express ourselves limitlessly and without boundaries established by others.
Although we did not have a start in fashion, we have both sprung from the arts and design industry.  As artists, we have a passion to create pieces to be looked at, shared and talked about.  Great fashion design really is an art and thus a pretty natural extension of a desire to produce art.  The beauty of being an artist is that you can produce your art via any means of fabrication.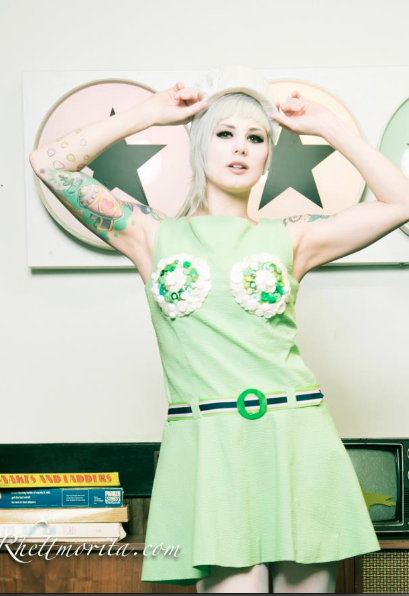 What is the most rewarding thing about owning your own business?
The most rewarding thing about owning your own business is being able to carry through your own vision, and expression of self, while adjusting, growing, and editing to meet your customers' needs/wants etc.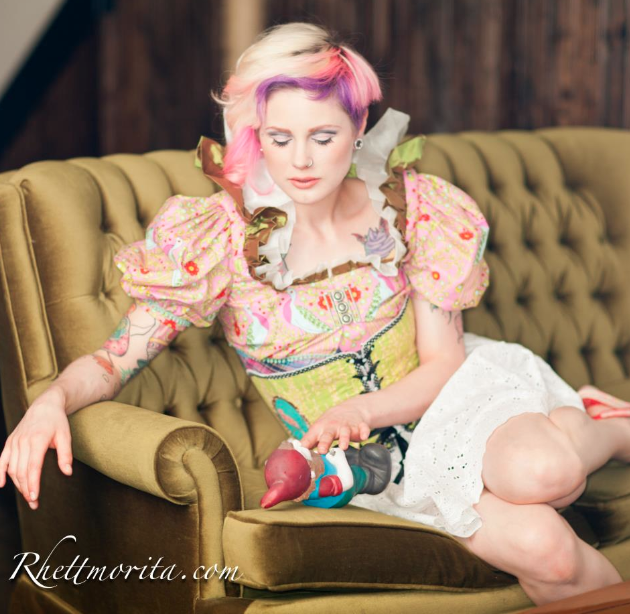 What is it about pop-up shops and marketplace style events that you find the most exciting?
The most exciting part of a pop-up shop is that it is a brief opportunity to find incredible pieces all under one roof. It's the thrill of the hunt, and because pop-up shops are just that, you have to decide on your prey while it's out in the open, and, metaphorically, make the kill instantaneously before your prey gets skittish and flits back into the bush.
The above scenario is the same mentality shoppers should have when it comes to buying vintage anywhere. We always tell our customers 'If you see something that speaks to you, you need to get it right away. It may not be there when you go back at a later time, and vintage is OOAK, and you will likely never come across the same piece twice.' By the way, this has happened to us many times while out hunting at large antique markets…you think 'I can't buy the first thing I see, I'll come back after I have made the once around.' It's devastating when you come back and it's been snapped up by someone else with the same taste.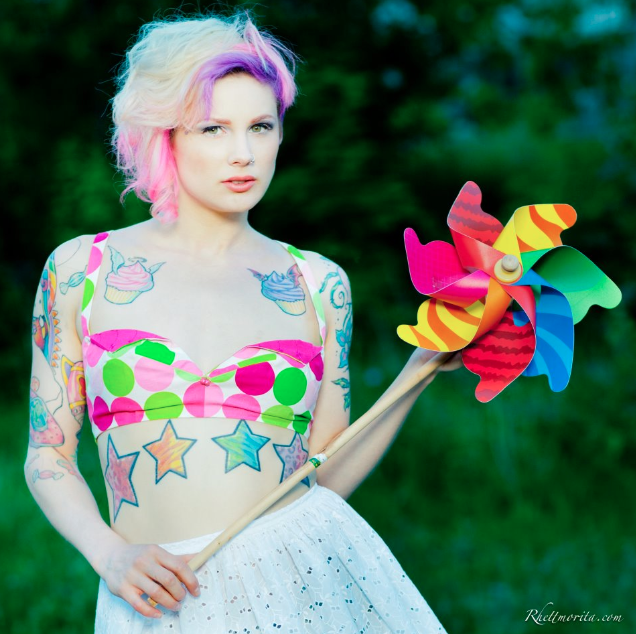 What about The Vintage Marketplace 2014 are you the most enthusiastic about?
As with owning the shop, it is a thrill for us to find a perfect match for the pieces that we have, and to know that it is going to a place where it will be given a new life, and be cherished and appreciated by its new owner.
As for the Vintage Marketplace itself, we are excited that so many carefully curated pieces will be under one roof all at once.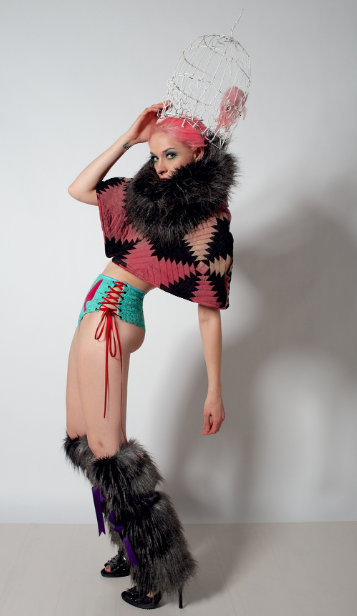 What are you most excited to show your shoppers at The Vintage Marketplace?
We have many 'new to us' beautiful and carefully curated vintage pieces that we are saving especially for the show.
We are also very excited to show of our most recent runway collection 'La Dormette' by WallacePlayford (handmade by ourselves), which will be shown at the Toronto Fashion and Arts Week the same week. With a playful approach to historic ideals of feminine sexuality, the label pays homage to feminine ideals, while infusing retro-futurism with elements of speculative and science fiction. WallacePlayford is known for creating OOAK handmade, wearable, sustainable art with an eco-friendly approach to fashion.  The collections are comprised almost entirely of repurposed vintage textiles, antique notions & trims, remnant fabrics, as well as incorporating reconstructed/revamped vintage garments. WallacePlayford's unique and unexpected interplay of colour, texture, and pattern captivates and exemplifies the label.
Final message to shoppers:
We are thrilled to be a part of the show, which we attended last year as patrons, and promise that it will be a vintage shopping experience that is sure to leave you wanting to come back year after year!