 Vendor Spotlight: Sass & Ginger
Introducing..  

Check out our interview with Stephanie Lipp & Dave Webber from Sass & Ginger 
to learn more about their love for vintage items and what they're 
looking forward to at this year's VMP!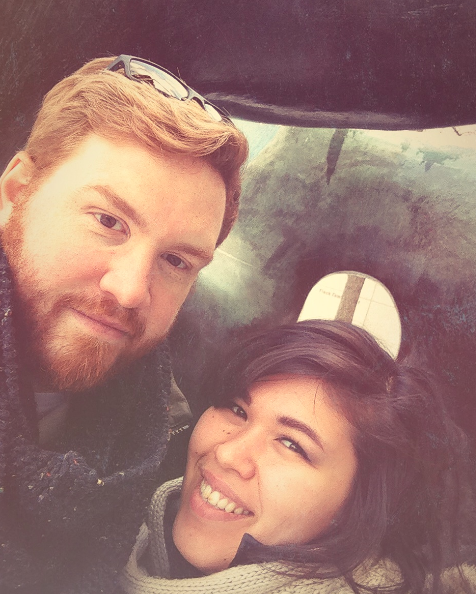 Where did your love for vintage come from?
Stephanie: Old things always seemed so mysterious and intriguing.  I felt like they wanted to tell the story of where they had been and things they had seen.  I would always love to root around my grandmother's closets for hats, gloves and books and in the basement to find strange, rusted objects.
Dave: As an artist, vintage and antique pieces are always inspiring.  They have a different sense of form and colour.  Over the last couple years my interest has grown exponentially for the things we collect and sell.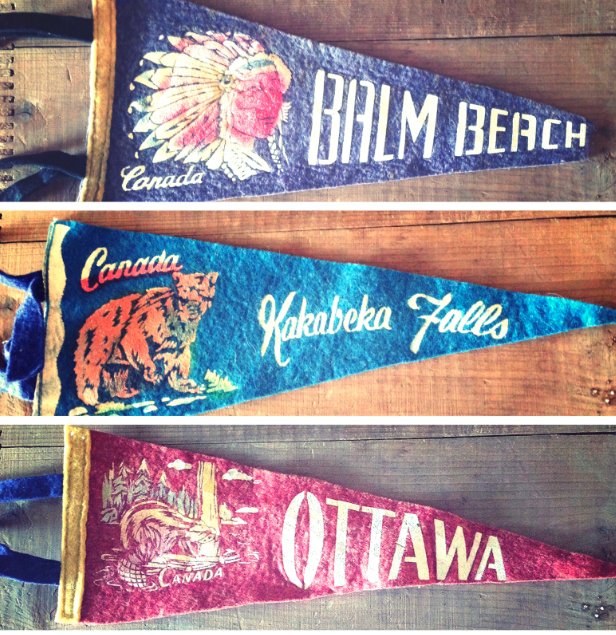 Have you ever loved a piece so much you decided to keep it for yourself? If so, what was it?
Stephanie: We love pretty much everything we buy.  Dave is the strict one about selling everything we source.  Otherwise there wouldn't be Sass & Ginger.  We'd be on an episode of Hoarders: Buried Alive in Vintage.
Dave: We have kept a framed illustrated poster of New York City from the 70's.  New York City was kind of our unexpected, 4-day first date, so it's hard not to keep NYC souvenirs for ourselves.
What's your favorite vintage film?
Stephanie: Not a movie, but I'm obsessed with Downton Abbey.  I never really thought about the Edwardian era as being so interesting.  I adore the clothes, house, cars!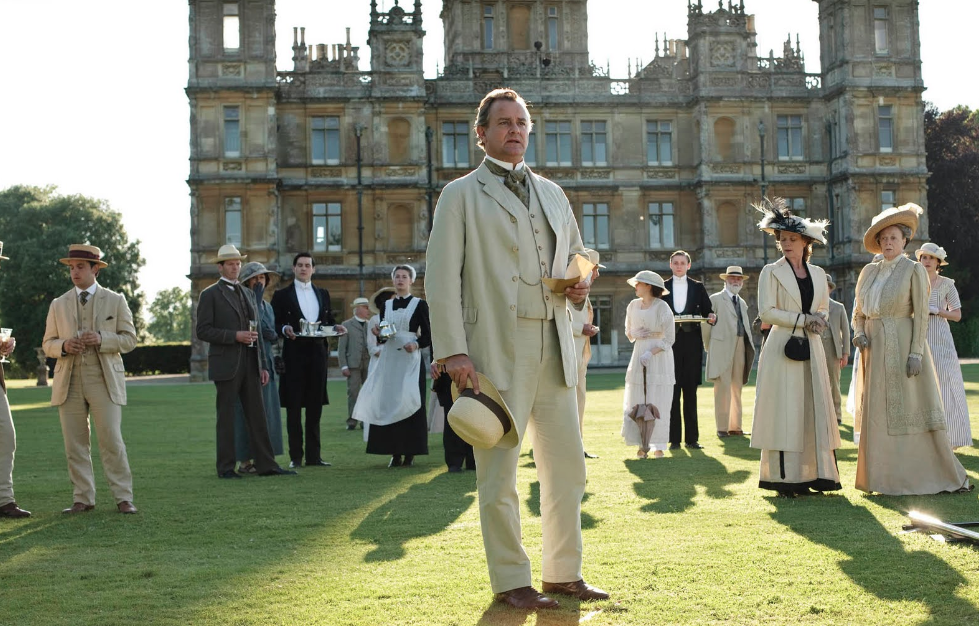 Dave: For me it's about action / science fiction movies like Buckaroo Banzai, Soylent Green, The Omega Man. Not much for black and white films, but i do enjoy Metropolis from 1927. Movies about the unknown and the technical best in my books.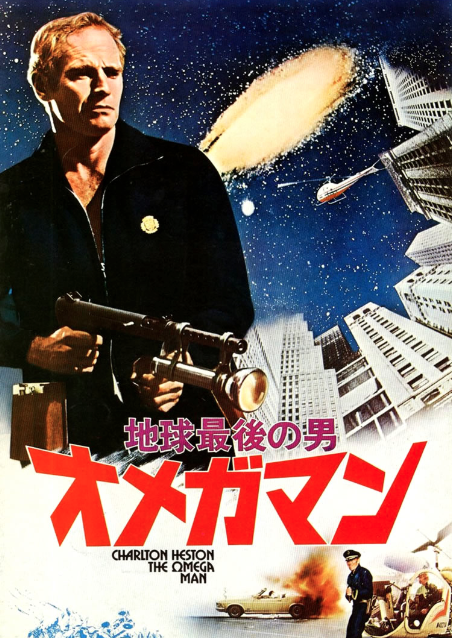 If you could own any piece from the past (jewellery, clothing, furniture, art etc.) what would it be?
Stephanie: 1959 Ford Thunderbird.  But pretty much any classic car from the 1950s.  I'd also love to turn up at shows with our wares in a vintage Chevy truck.

Dave: I think I'd like to own a vintage arcade machine or even better a pinball machine, in good working order of course!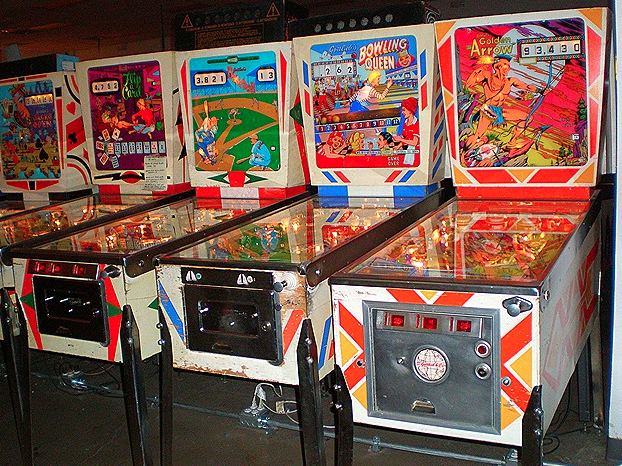 Did you always know that you would start this business?
Stephanie: I have always had an entrepreneurial streak and a passion for vintage.  It may not have occurred to me right away, but it was inevitable.
Dave: Definitely not! I joined Stephanie on this ride to try something new, and have really enjoyed it.  More than I thought I would.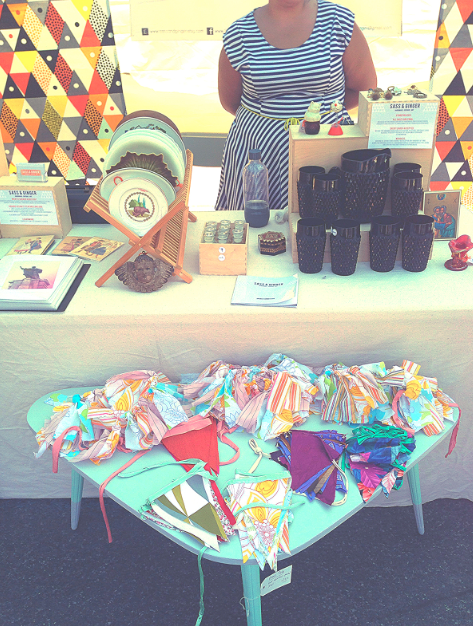 What is the most rewarding thing about owning your own business?
Stephanie: The best part is doing what you love! We enjoy having a say in every part of the business. What we sell, how we package it, our logo, the shows we do.
Dave: We can set our own schedules and balance our other jobs and projects and let them feed each other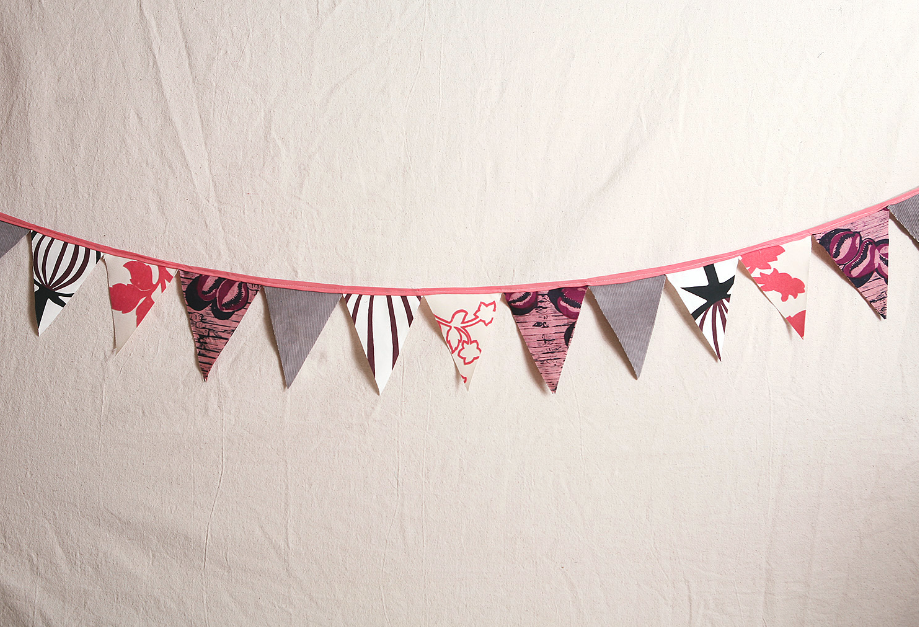 What is it about pop-up shops and marketplace style events that you find the most exciting?
Stephanie: I love meeting people and seeing how excited they get about a certain piece that stirs their memories.
Dave: As exhausting and stressful as they can be to plan and set up, once we have settled in, it is not like work at all.  We get to chat all day, spend time together, often outdoors and make money at the same time!
What about The Vintage Marketplace 2014 are you the most enthusiastic about?
Dave: Last year's show was really great.  This year, we're all set and know what to expect.  So we just have to have fun, catch up with our vendor friends and meet new ones.
Stephanie: I'm sure we will sneak in some shopping.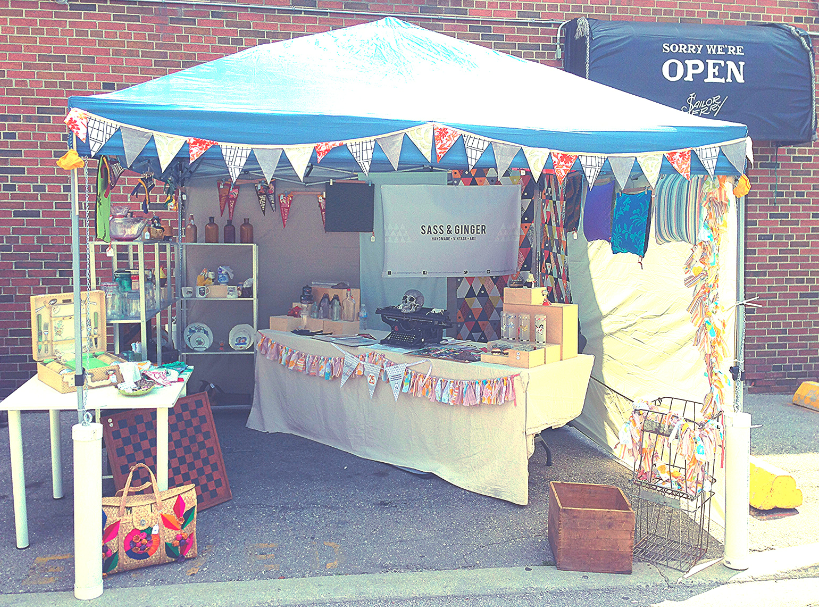 What are you most excited to show your shoppers at The Vintage Marketplace?
Stephanie:  We have lots and lots of new items that we have squirreled away for the winter.  We have an incredible 1950's English picnic hamper.  With porcelain cups and glass jars.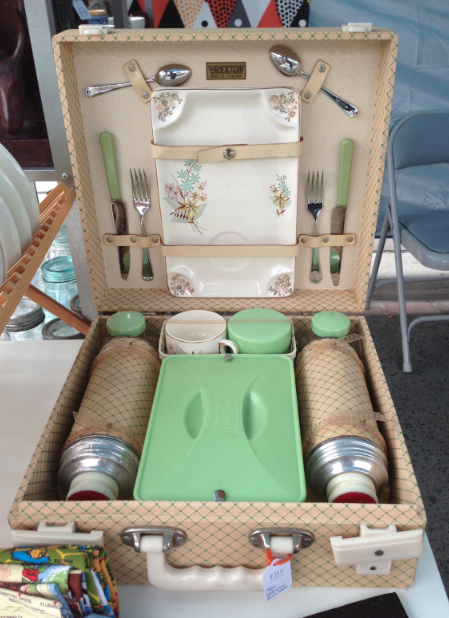 Dave:  Also, from one of our fun summer auctions, we have an enormous and very rare British Red Ensign flag. It is big enough to cover an entire wall and will be a centerpiece in its future home.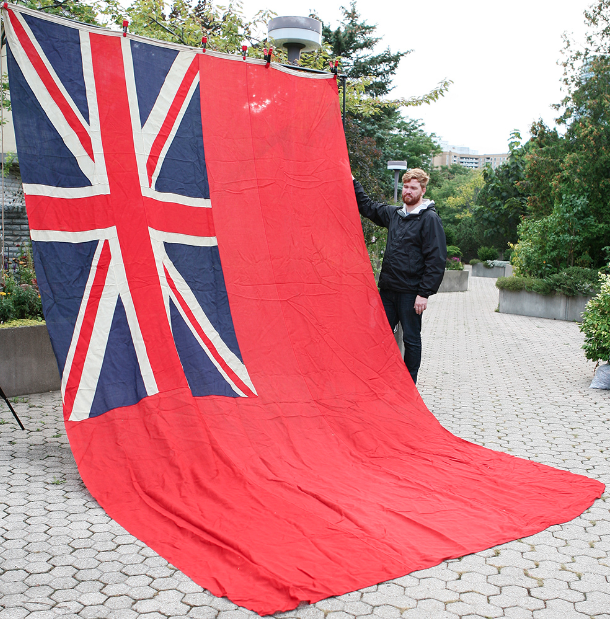 Final message to shoppers:
Dave:  If you are able to make it out, we would truly enjoy meeting you and let you have a chance to browse all our items.  We look forward to each opportunity of being a part of The Vintage Marketplace, to see the public and get as excited as they are about the past and reliving it!